Justin Bieber Explains Crying with Hailey Using 'Meaning of Marriage' Book
Justin Bieber
Why Cry with Hailey?
That's the 'Meaning of Marriage'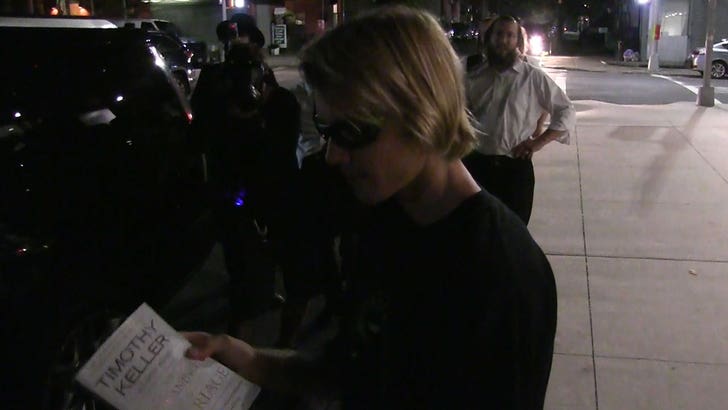 SplashNews.com
Justin Bieber says the reason he got emotional with Hailey Baldwin this week has to do with the major commitment he's about to make ... and what comes with it.
JB was leaving Hailey's apartment Wednesday night in NYC, where he was in a MUCH better mood than Tuesday -- when he and Hailey broke down during a bike ride. Justin danced, chatted up fans and even explained why he was brought to tears ... sorta.
The "No Brainer" singer flashed a book he was holding to the camera, titled 'The Meaning of Marriage,' and explained it was simply a "bad day" in the long road that's marriage.
It's a pretty philosophical answer, but Justin's clearly not hiding anything when it comes to his (love) life.
Our only question ... what do author Tim Keller and his wife, Kathy, actually think of marriage with that interesting font size? Seems Tim's making a case for male marital domination. Then again, you know what they say about judging a book ...