NBA's Nik Stauskas Passes The Rock To GF, Will You Marry Me?!
NBA's Nik Stauskas
Passes The Rock
... Will You Marry Me?!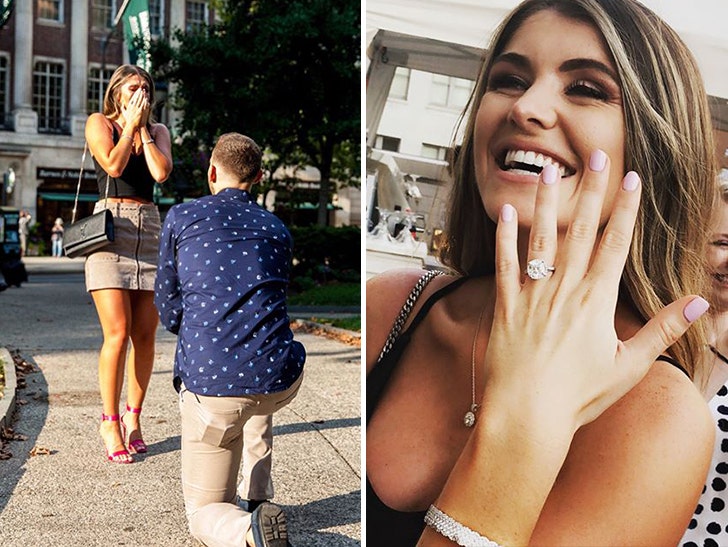 Breaking News
NBA guard Nik Stauskas just took the biggest shot of his life ... and SCORED -- 'cause his smokin' hot girlfriend said yes to marriage!!
The new Trail Blazers stud just met Alexandra Brynn last August ... but things heated up quickly -- with Nik popping the question Wednesday in front of EVERYONE at Philadelphia's Rittenhouse Square.
And, yeah ... the ring is definitely NBA sized.
"Words can't even describe the feeling I had waking up this morning knowing I'd be waking up next to you every day for the rest of my life," Nik said on his IG page.
"I always knew when I got down on one knee you would say yes, but to actually have it happen last night was a dream come true!"