James Harden Named In Police Report After Alleged Nightclub Fight
James Harden
Named In Police Report
After Alleged Nightclub Fight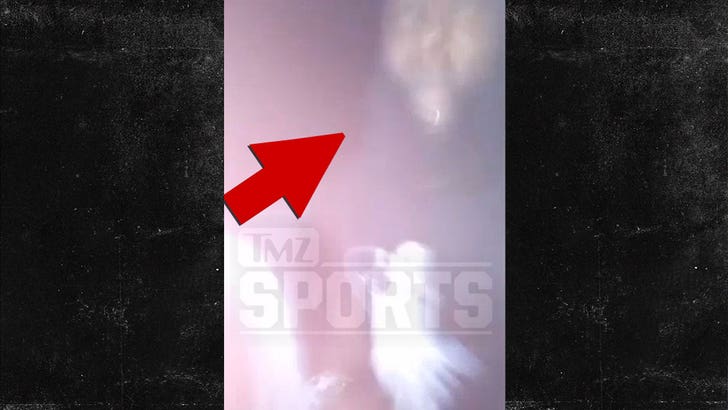 TMZSports.com
TMZ Sports has learned ... James Harden has been named in a police report filed by a woman who claims she was roughed up by the NBA star at a Scottsdale nightclub -- and she has video.
The woman claims she was partying at Mint nightclub on Saturday morning when she claims a member of Harden's entourage got involved in a fight -- and when James noticed she was recording, he grabbed her wrist and snatched her phone before throwing it on the roof so she couldn't sell the footage to TMZ.
She says at some point Harden noticed she was videotaping the action and demanded that she delete what was recorded. She says Harden said he knew her endgame was to sell the vid to TMZ.
The woman claims Harden threw her phone on the roof of the club, and then a member of Harden's crew came up to her and offered her $200 for the phone. She took the money, and then she says Harden came up to her and handed her another $300.
We're told security personnel eventually broke up the fight. When things settled down she climbed up on the roof and retrieved her phone, which was still recording. The woman later went to the hospital where she was treated for a wrist injury.
A rep for the Scottsdale PD tells TMZ Sports a report was taken and the investigation is ongoing. Law enforcement sources tell us Harden is named in the report but he has NOT been named a suspect at this point.
We reached out to Harden multiple times -- but no one in his camp wanted to comment.