Carmelo Anthony On Coming Off Rockets' Bench, Slow That Talk Down!
Carmelo Anthony
Come Off Rockets' Bench?
Slow That Talk Down!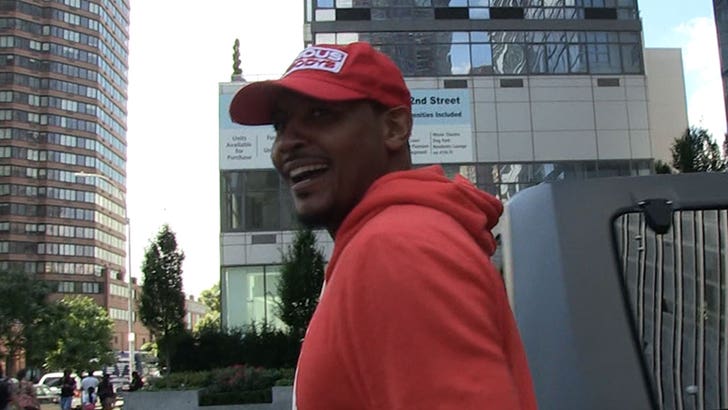 TMZSports.com
Carmelo Anthony wants all the talk of him coming off the bench for the Houston Rockets to slooooow down ... with the NBA superstar telling TMZ Sports, "Let's just let it play out!"
FYI ... Melo is one of TWO NBA players to have never started a game on the bench in their first 1,000-plus career games -- joining Patrick Ewing.
But, some critics are predicting that streak to end now that Anthony's in his mid-30s with a lot of NBA miles on his body. Plus, there's so much talent in H-Town with guys like James Harden and Chris Paul -- so, there might not be enough basketball to go around.
Carmelo ain't so sure about all that, though ... telling us, "I just signed, let it start first!"
There's one other thing Melo's telling us to wait and see about ... and it has to do with his relationship with Mike D'Antoni -- who famously admitted to quitting the Knicks because of Melo in 2012.