Eddie George Says Tim Tebow's a Great Producer, Could Win Oscar
Eddie George
Tim Tebow's a Great Producer
... Could Win an Oscar!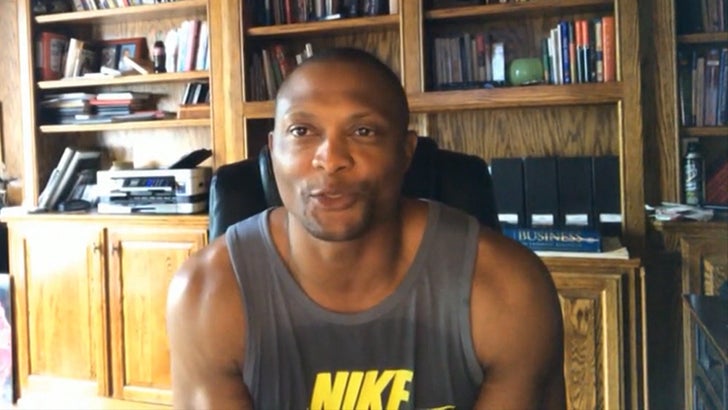 TMZSports.com
Eddie George is singing the praises of his new boss -- saying it was a PLEASURE starring in Tim Tebow's new movie ... and he thinks the guy could win an Oscar one day.
FYI, Eddie is one of the main roles in "Run the Race" -- a story about two brothers who use sports to overcome personal tragedies in their lives.
It's a faith-based, feel-good story -- so, it's perfect for Tim Tebow who produced the flick with his brother, Robby Tebow.
Eddie -- who plays a college recruiter in the movie -- says the Tebows did a "tremendous job" behind the scenes and show real promise when it comes to the business side of movie making.
"There's no limit to what [Tim] can do ... who knows, he could write a story that could win him an Oscar one day!"