MLB's Derek Holland Apologizes For Offensive Asian Impression
MLB's Derek Holland
Apologizes
... For Offensive Asian Impression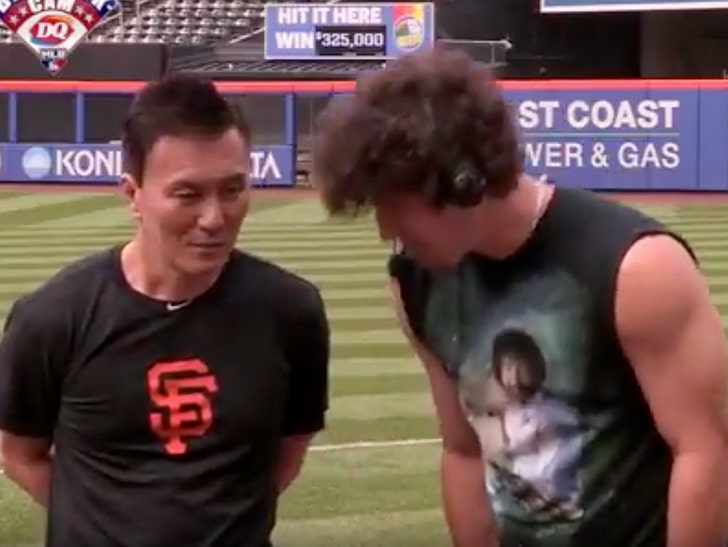 Breaking News
Derek Holland has issued an apology for doing an insensitive Asian impression on an MLB talk show ... saying, "It's embarrassing what I did."
The San Francisco Giants pitcher went on MLB Network's "Intentional Talk" on Wednesday and brought along Giants staffer Haro Ogawa to be his "hype man."
Yet throughout the interview ... Holland solely used Haro as a prop for the offensive jokes ... including using an Asian accent and several martial arts-style bows.
After the Giants' win over the Mets on Thursday, Holland apologized vehemently for the offensive bit.
"I want to be held accountable for everything I've done and caused with all of this," Holland said.
"It's embarrassing what I did. I was just trying to have some fun. Haro and I just entertaining and just trying to take it to a different level and make the interview a little more exciting and I obviously crossed the line with that."
"Whatever I have to do to take care of the situation, I will do it."
Holland -- who also said he apologized personally to Ogawa and Japanese bullpen catcher Taira Uematsu -- made sure to tell reporters the act was solely his idea.
"I want to make sure that it's clear that that's all on me," the pitcher says.