Nate Diaz to UFC, 'I Bow Down to No One'
Nate Diaz to UFC
'I Bow Down to No One'
Diaz is reacting to comments Buffer made the other day when Bruce told TMZ Sports ... Nate should stop the complaining about the UFC since he's made MILLIONS fighting in the Octagon.
And instead of being bitter, Bruce said Nate should be "thanking the UFC and bowing to Dana White every time you see him."
We should note that Bruce explained he's a HUGE fan of Nate -- and wants to see Diaz have even more success.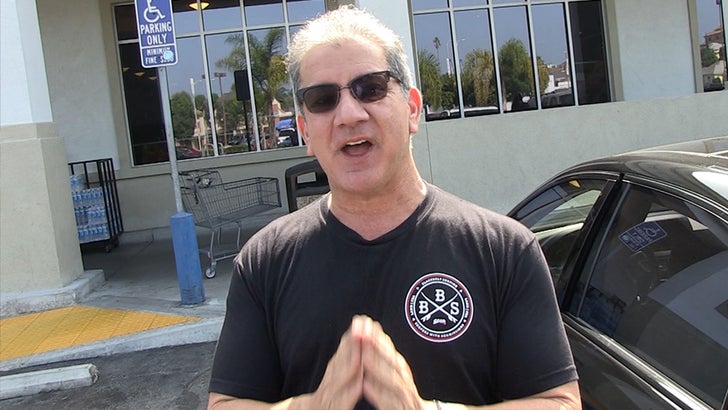 8/23/18
TMZSports.com
But, Nate didn't take the comments well and fired back at Buffer -- saying, "Bruce Buffer wtf get off the Ufc nuts."
He continued, "[You're] bowing down right now tellling me to bow down? f*ck that u keep bowing down."
"I Bow down to no one ever for alll the money n the world."
Diaz added, "With all do respect @brucebuffer."
And get this ... Buffer has already responded.
"With all respect Nate that is not what I meant by saying the word 'bow,' I meant it as a sign of respect as in when greeting someone, not a sign of submission as I'd never expect you to do that for anyone."
Bruce is one of the nicest guys in the biz -- we're guessing the two will find a way to squash the beef.
As for Nate, he's upset with the UFC -- claiming Dana White and company hasn't promoted him the way he thinks he should be promoted.
White, on the other hand, has said he's offered Diaz several fights over the years but Nate has turned them all down for no good reason.
Diaz accepted a fight against Dustin Poirier at UFC 230 in November -- but he's already threatened to pull out, claiming he's still pissed at the UFC.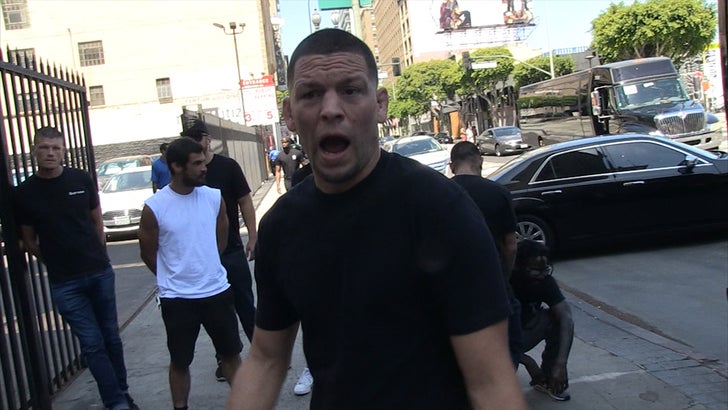 08/03/18
TMZSports.com