Raiders Owner Mark Davis 'Absolutely' Supports Nike's Colin Kaepernick Deal
Raiders Owner Mark Davis
Do I Support Nike's Kaepernick Deal?
... 'Absolutely!'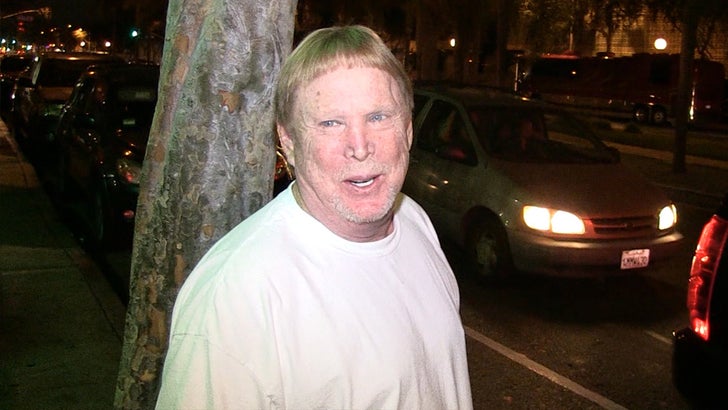 TMZSports.com
Nike and Colin Kaepernick have support from a major NFL owner -- with Oakland Raiders' honcho Mark Davis telling TMZ Sports he thinks it's a good move!
Davis was leaving Dan Tana's in West Hollywood when we asked about the biggest news of the weekend ... Nike signing Kaep to a huge deal to be a part of their "Just Do It" 30th Anniversary campaign.
Of course, the deal puts Nike in an interesting spot -- doing business with both the NFL and the guy suing the NFL for collusion.
In fact, Nike just signed a new uniform contract with the NFL that will extend to 2028.
So, how does Davis feel about Nike signing Kaep? He loves it ... saying enthusiastically, "Why not?!"
We also asked Davis about the big move trading superstar linebacker Khalil Mack to the Chicago Bears -- and once again, Mark told us he "absolutely" supported it and supports head coach Jon Gruden.
"I have a lot of faith in Jon Gruden," Mark told us.
Dallas Cowboys owner Jerry Jones was also asked about Kaepernick's Nike deal on 105.3 The Fan's "Shan & RJ show" ... and while Jones says he has "tremendous respect" for the company, he couldn't really say anything else because of the collusion case.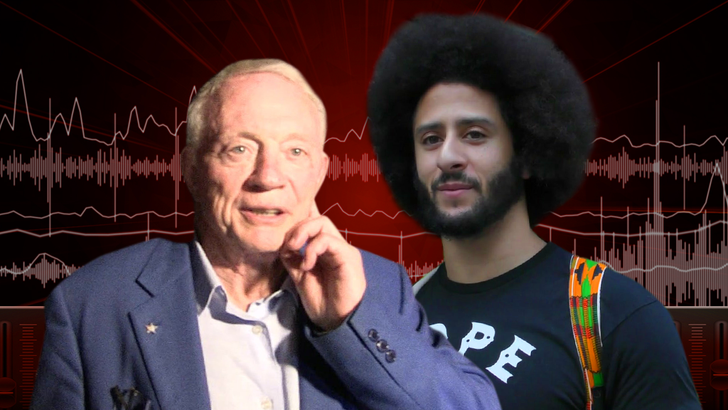 105.3 The Fan