Conor McGregor Drops Hype Training Video, I'm Ready For Khabib!
Conor McGregor
Drops Hype Training Video
... I'm Ready For Khabib!
He's sparring, he's grappling, he's knocking people on their asses ... it's impressive stuff.
Of course, Conor hasn't had an MMA fight since defeating Eddie Alvarez at UFC 205 in 2016 -- but he's booked to make his triumphant return to the Octagon at UFC 229 on Oct. 6.
Some people are worried Conor could have "ring rust" -- but when you're looking at the new highlight video, he seems sharp and strong.
Obviously, it's heavily edited -- but we all know what Conor's capable of ... and it's cool to see him back in beast mode.
As for Khabib, that dude is an absolute monster -- he's 26-0 and beat the dog snot out of just about everyone he's faced.
The two have bad blood -- remember, when Conor attacked that bus at Barclay's Center back in April, he was gunning for Khabib ... who had disrespected one of Conor's training partners earlier that week.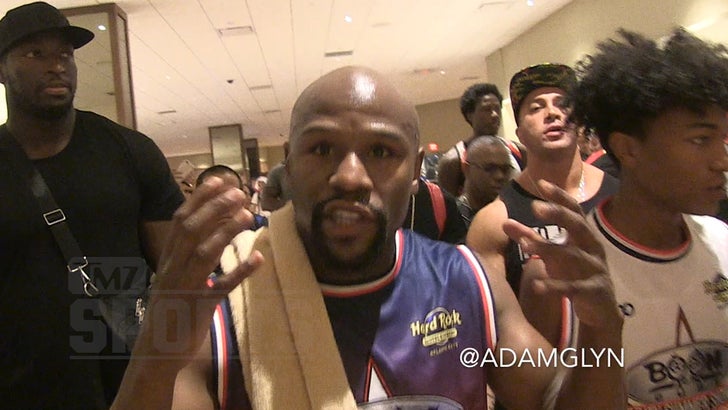 TMZSports.com