Le'Veon Bell Hits the Jet Skis In Miami, Pay Me Already!
Le'Veon Bell
Hits the Jet Skis In Miami
... Pay Me Already!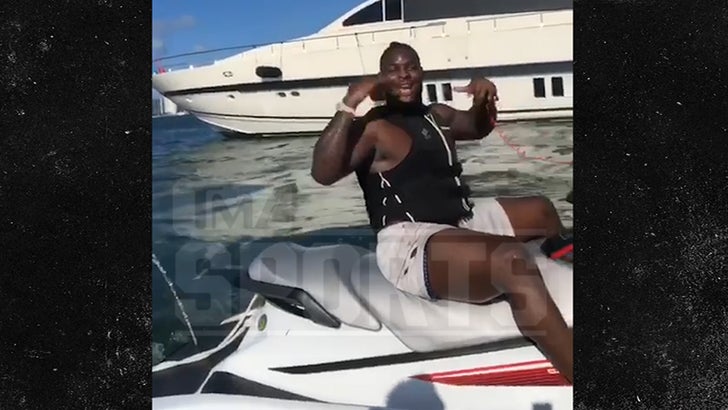 TMZSports.com
Le'Veon Bell is stayin' afloat during his holdout -- zippin' around Miami on a jet ski ... and TMZ Sports has the video.
Bell was chillin' on a yacht on Monday -- living it up -- when he decided to take one of the jet skis out for a spin.
Another rider in the area started chattin' Bell up -- and the running back agreed to make a short video with the guy.
"You already know what it is man, we out here coolin' on the jet skis," Bell said.
At one point, the other jet skier says, "Give my man his f**kin money" -- to which Bell smiles and replies, "You already know! You already know!"
Interesting to see Bell so happy considering his Steelers lost on Sunday, leaving them winless with an 0-1-1 record after 2 games.
Of course, Bell is pissed the Steelers won't pony up and give him a fat longterm contract -- and refuses to show up to practice until they do.
In meantime, at least he's wearing his life jacket!