'Teen Mom' Star Jenelle Evans' Hysterical 911 Call, Claims Husband Attacked Her
Jenelle Evans
Hysterical 911 Call
Claims Husband Attacked Her, Broke Collarbone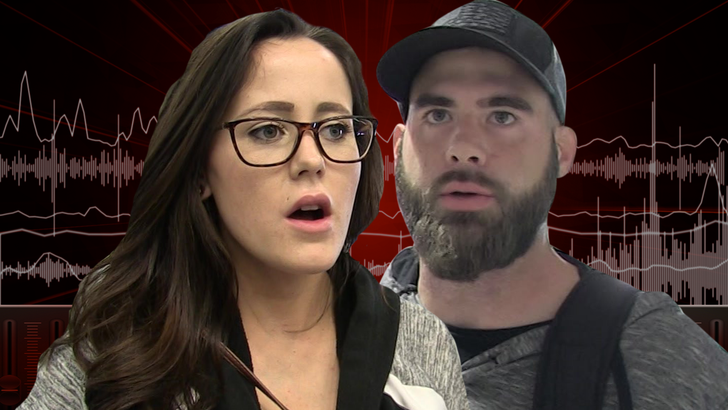 TMZ.com
Jenelle Evans was hysterical as she called 911 to report her husband, David Eason, attacked her at their home, allegedly pinning her down so violently she felt her collarbone crack.
We've obtained the 911 call Jenelle made over the weekend -- she is sobbing uncontrollably, saying she doesn't know what to do and telling the operator Eason had pinned her down in a drunken rage.
Jenelle said she couldn't feel her arm because of the injuries she suffered during the alleged attack. She told the operator Eason had been drinking and left the home with a friend after attacking her.
As we reported, a 911 call for an assault was made from Evans' North Carolina home over the weekend. A call for an ambulance was later canceled.
A rep for Jenelle claimed the 'Teen Mom' star merely tripped and fell during a party at Jenelle and David's home.