Al Roker Will Be Part of 'Today' Show Team that Replaces Megyn Kelly
Al Roker
Sweet Revenge
Tapped as Part of Team to Replace Megyn Kelly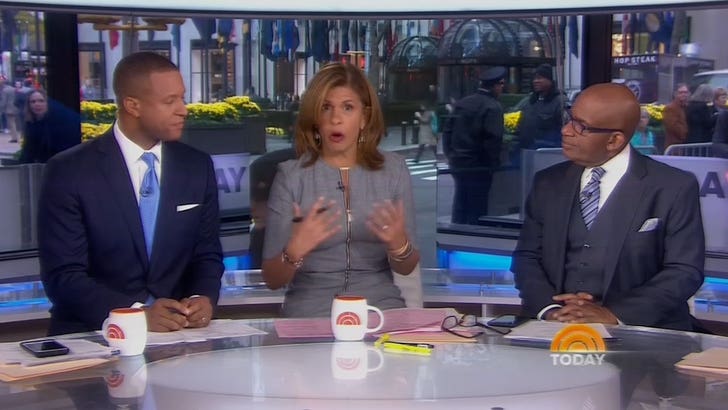 NBC
Al Roker got the last laugh in the Megyn Kelly disaster because sources connected with the network tell us, Roker will be back in the anchor chair during the 9 AM hour ... after being replaced by Kelly last year.
Our network sources tell us, the network will go back to its tried-and-true formula of using existing NBC talent for the 9 AM show, and Roker will be a big part of that.
Al had the 9 AM hour, but last year he was taken off the show ... to make room for Megyn later that year. We're told Al was bitterly disappointed but still gracious.
The Monday show was anchored by Hoda and Al ... Hoda said today begins "a new chapter." It's unclear if Hoda will also be part of the 9 AM team. It seems unlikely, because she's already on from 7 - 9 AM and again at 10 AM.
Megyn's exit deal is being negotiated. TMZ broke the story ... she's asking for $50 million to settle up. She was pulling in $25 million a year.