Morten Andersen Says Vinatieri Is 1st-Ballot Hall Of Famer, Proud He Broke My Record!
Morten Andersen
Vinatieri Is A 1st-Ballot HOFer
Proud He Broke My Record!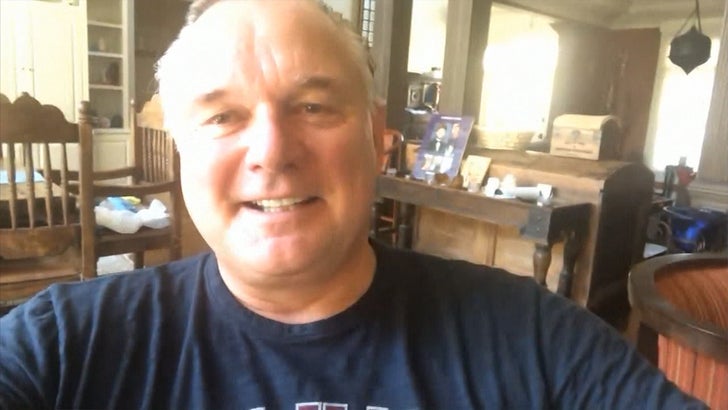 TMZSports.com
Is it possible a kicker could wait LESS time than Terrell Owens did to get into the Hall of Fame???
Morten Andersen clearly thinks so ... 'cause the legendary Saints kicker says there's no doubt Adam Vinatieri will be a 1st-ballot HOFer after setting the all-time points mark Sunday.
"Adam's resume is very strong," Morten tells TMZ Sports.
"That's going to be validated, that's going to be confirmed once he decides to hang up his cleats and waits the obligatory 5 years. He'll be in Canton, Ohio."
Of course, that'd be unprecedented. Only 5 kickers have ever made it to the Hall ... and Andersen -- who held the all-time points record at 2,544 before A.V. beat it -- had to wait a decade to get in.
But, Morten thinks Vinatieri is just that good, saying, "He's done it in big games. He's won Super Bowls!"
We also talked with Andersen about field-goal kicking nowadays vs. back when he played ... and he tells us he can't believe some of the yardage dudes are consistently nailing from now.
But ... when we asked Morten for the longest field goal he's ever drilled ... he tells us he once made one FROM HIS OWN 36-YARD LINE!!!!!!!!