Eric Ebron, I'm Killing Fantasy Football and It's Killing Me!
Eric Ebron
I'm Killing Fantasy Football
... And It's Killin' Me!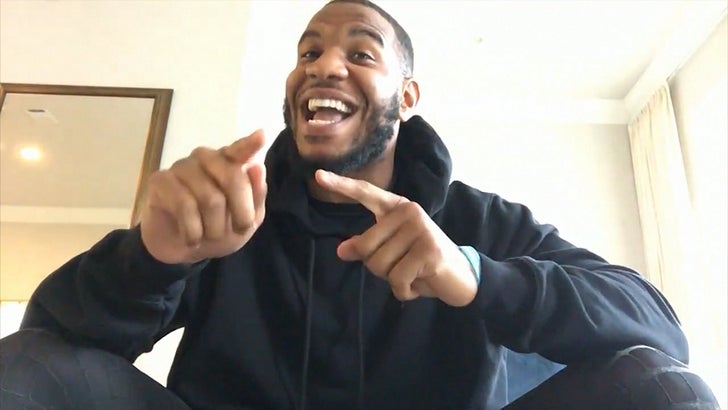 TMZSports.com
How does it feel to be the BEST tight end in Fantasy Football?
It actually SUCKS when you don't own yourself! Just ask Eric Ebron!
The Indianapolis Colts tight end is having a crazy year -- with 7 TDs (more than any other TE in football) and no signs of slowing down!
So, what's the problem? Eric says he loves to play FF -- but this year, his best friend drafted him before he could draft himself ... and the points he's been putting up are killing him!
Remember that game against the Patriots where Ebron had 9 grabs for 105 yards and 2 scores? Yeah, Eric says he was playing his buddy that week.
The good news -- Eric says he's having a blast playing with the Colts and LOVES his new QB Andrew Luck, telling TMZ Sports he believes Luck's the best in the league right now.
TMZSports.com
In fact, Ebron says the two have really bonded since he came to Indy from the Detroit Lions -- they sit together in meetings, they run routes before practice and they get along outside the office.
"He's like a nerdy goofball," Ebron jokes ... noting that Luck's one of the hardest working dudes in the league.
Yeah, the Colts are 3-5 ... but the way Luck is playing, Ebron says he sees BIG things ahead for Indy.