'Creed 2' Star Florian Munteanu Flaunts 8-Pack Abs, Dishes On Movie Plot
'Creed 2' Star Florian Munteanu
Drago's Son Flaunts 8-Pack Abs
... Look!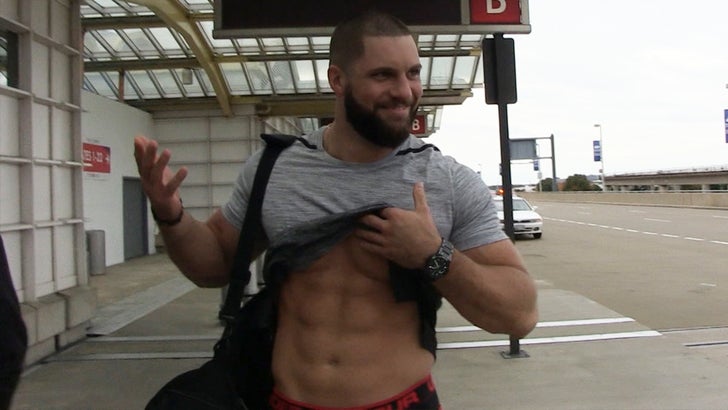 TMZSports.com
Florian Munteanu -- the guy who plays Ivan Drago's son in "Creed 2" -- says training for the flick got him in the best shape of his life ... and he's got the abs to prove it.
First off, count the abs ... 8.
A few other things -- Florian talks about the movie plot without spoiling it noting there won't be a Vladimir Putin look-alike character in this movie to replace the Mikhail Gorbachev spoof in "Rocky IV."
"We didn't aim for that," Florian said while strolling through Reagan National Airport with the film's director, Steven Caple Jr.
"It's about family and loyalty, a lot of father/son relationships going on on the Creed side ... but no political issues."
28-year-old Florian -- a pro boxer who hails from Romania -- also says he hopes this movie propels him into being a Hollywood star ... but it's up to the audience to decide if he's good enough.
"The audience have to decide if they like my performance or not but I'm pretty happy with it."