Derrick Rose Hits L.A. Club After Dropping 31 On Lakers
Derrick Rose
Hits L.A. Club
After Dropping 31 On Lakers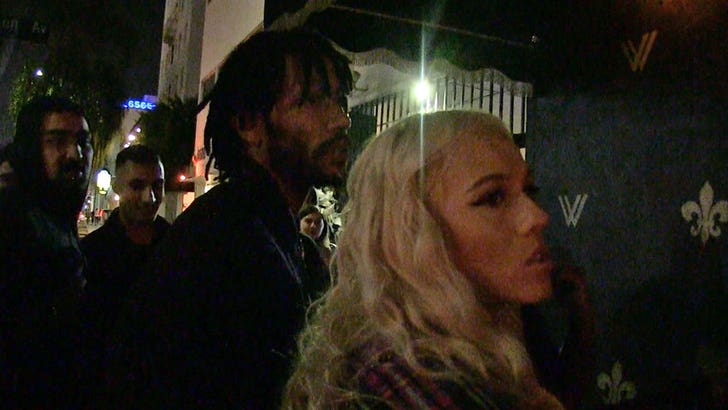 TMZSports.com
Derrick Rose was feelin' himself Wednesday night -- 'cause after he dropped 31 on the Lakers at Staples Center, the NBA star grabbed his lady and hit one of the hottest clubs in town.
The 30-year-old Minnesota Timberwolves star -- along with Alaina Anderson -- strolled into Warwick on Sunset Blvd. like they were ready to celebrate.
The only problem ... the Timberwolves lost 114-110 and Rose missed a potential game-winning shot in the final minute of the 4th quarter.
Because for the most part, THE OLD D-ROSE IS BACK!!
Remember, dude put up a 50 burger on Halloween -- showing real flashes of his MVP season back in 2010-11.
The fact he had another big game against LeBron's Lakers -- including going 7 for 9 in 3-point range -- is a pretty big deal. He also had 5 assists.
So, hey -- CELEBRATE! Just win next time.