Baker Mayfield, Not Sam Darnold, Was Right Pick for Browns, Says Joe Thomas
Joe Thomas
Mayfield's Better Than Darnold
... Browns Can Beat Anyone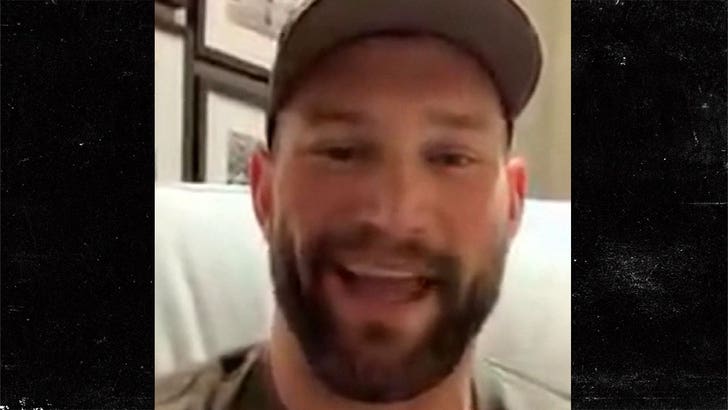 TMZSports.com
Baker Mayfield is hot ... Sam Darnold is not ... that's according to a future Hall of Famer who says the Browns nailed the #1 pick by drafting Mayfield, and punting on big Sam.
The man destined to end up in Canton is Browns legend Joe Thomas -- an all-world OL star for 11 seasons -- who made 10 Pro Bowls and 1st team All-Pro 6 times.
Yeah ... guy was amazing.
So, should the Browns have taken Darnold -- widely regarded as the best QB prospect -- or did they grab the right guy drafting Baker with the 1st pick?
"They absolutely did. I think for Sam, if he wouldn't had that really good game on national TV against the Lions early on in the season, people would be talking about him being a bust, because he really hasn't played well since then."
In other words, Thomas really believes the Browns have FINALLY found their franchise QB (he blocked for an incredible 21 signal callers during his career in Cleveland).
"For me, the future is really bright. Baker is playing really well and he's already exceeding my expectations."
It's been a roller coaster ride of a season for the 3-6-1 Browns (they recently fired head coach Hue Jackson) ... but still, Joe's feelin' super optimistic -- especially with the way B.M. lit it up on Sunday.
"If he can continue to play like that, there's no game on this schedule the Browns can't win."