J Lo, 3 Other Walk of Fame Stars Vandalized, Surveillance Vid Key in Investigation
Walk of Fame Vandalism
J Lo, Pharrell and Others Hit
Security Cams Key in Investigation
11/21 10:36 AM PT -- It appears the CoC was quick on the cleanup effort. At least as far as Buble is concerned, the star has been scrubbed clean already.
11/21 9:58 AM PT -- TMZ has learned that J Lo was not the only victim yesterday, other stars were also hit by the vandal(s), including Ellen DeGeneres, Michael Buble, and Pharrell. We are told that it will cost about $1k per star to remove the spray paint and reseal them.
The Hollywood Chamber of Commerce tells us the stars will be fixed today, and they believe the perp(s) will be caught, because the Walk is lined with security cameras.
Someone used what looks like black spray paint to deface J Lo's star Tuesday ... near the famed intersection of Hollywood and Vine. It's not clear what message, if any, the tagger was trying to send.
Cops took a vandalism report and will investigate the incident. The paint job's bad, but not nearly as destructive as what we've seen on the Walk of Fame earlier this year.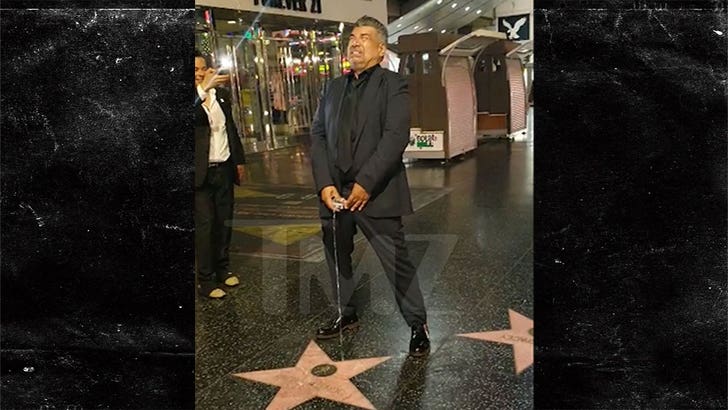 7/11/18
TMZ.com
As for Cosby -- after he was sentenced to 3 to 10 years in prison for sexual assault, someone scribbled the words "SERIAL RAPIST." and "#METOO" on his star.
Originally Published -- 11/20/2018 4:09 PM PST