Dick Vermeil Says Sean McVay Can be One of the Best Coaches Ever, I'm in Awe!
Dick Vermeil
McVay Can Be One Of Best Coaches Ever
... I'm In Awe!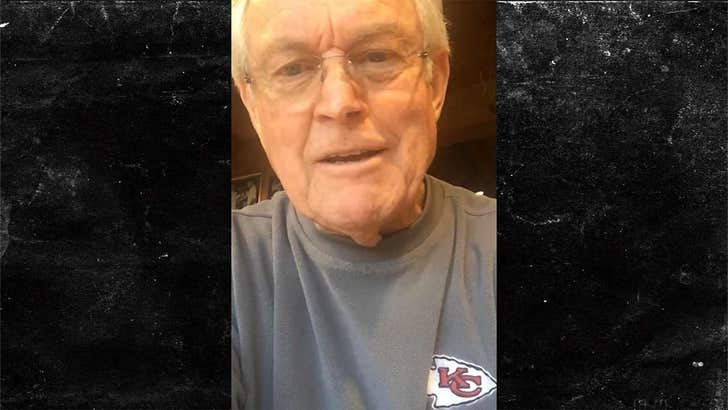 TMZSports.com
Dick Vermeil tells TMZ Sports he's so impressed with the job Sean McVay's doing with the Rams ... he says the coach can be one of the greatest of all time.
Dick knows a thing or two about what that takes ... he won a Super Bowl in 1999 and is considered a legend among former NFL coaches -- and he says the 32-year-old is definitely on his way.
"You know, I think of myself at 32," Vermeil says ... "I think I was just getting ready to go into the NFL about that time ... but there's no way I could have done it."
McVay's got the Rams off to a 10-1 start and has Jared Goff and Todd Gurley looking like legitimate MVP candidates.
Vermeil tells us that early success is unprecedented, saying even guys like Bill Walsh and Jim Mora were nowhere near that level at that age.
"I have to give him credit for having, I think, the wherewithal and the potential to become another one of the finest ever."
Why does Vermeil think Sean's found so much success so early? Ya gotta hear why he thinks one of McVay's famous relatives deserves a lot of credit for that.