Soccer Star Antoine Griezmann Gets Black Diamond Fortnite Chain
Soccer Star Antoine Griezmann
I Gotta Fortnite Diamond Chain!
... 'Take The L'
Atletico Madrid star Antoine Griezmann -- one of the best soccer players in the world -- just turned his Fortnite victory celebration into a fashion item ... with a new $20,000 "Take The L" chain!
Griezmann is obsessed with the video game -- and has been doing the "Take the L" dance after most of the goals he scores in the Champions League.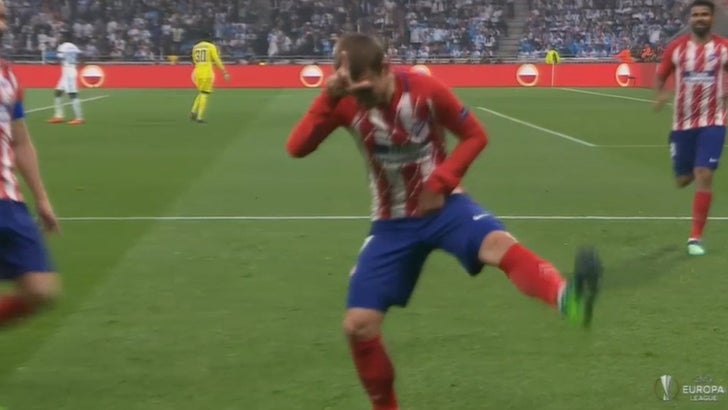 FS1
He even busted out the move while playing for Team France during the 2018 World Cup!
Now, he's taken the celebration to the next level -- hitting up Jason of Beverly Hills to commission a special pendant loaded with black diamonds.
"Antoine is a huge Fortnite fan and reached out to us to create a fun piece that made a statement. We finished it in a couple weeks and flew it out to him" ... Jason tells us.
In fact, we're told the piece has nearly 6.5 carats of black diamonds and .60 carats of green tsavorite.
Griezmann even wore his new piece in Madrid on Wednesday before his game with AS Monaco. And, it seems like a good luck charm, Antoine already scored a goal!