Olivia Munn Says It's 'Amazing' Aaron Rodgers Reconciled with Parents
Olivia Munn
Aaron Rodgers Reconciled w/ Parents?
'Amazing, Long Overdue'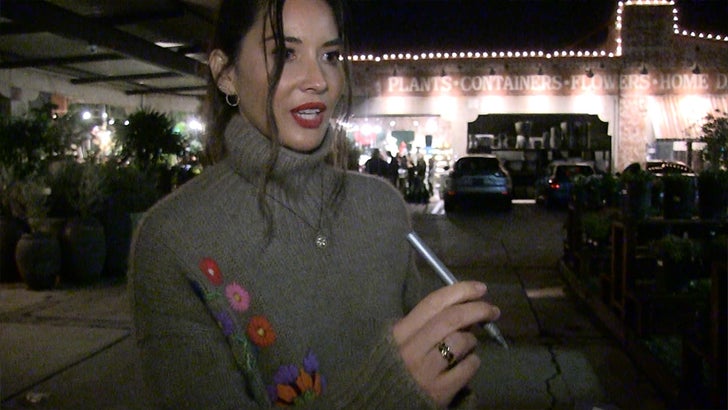 TMZSports.com
Olivia Munn knows first hand about the drama between Aaron Rodgers and his parents -- and tells TMZ Sports it's "amazing" the two sides are finally patching up their relationship.
Munn has previously talked about the Rodgers' family feud, which has been going on for YEARS -- and said, "I don't think either side of the road is clean."
The actress said she believed there were jealousy issues between Aaron's father and brothers -- who had all dreamed of the kind of NFL success Aaron has already achieved.
But earlier this week, Aaron said he spent his birthday with his parents over the weekend -- suggesting the ice is finally thawing between the two sides ... and Olivia seems genuinely happy for the QB.
"If that's true, it's amazing," Munn told us outside of Rolling Greens on Thursday ... "It's long overdue."
So, what brought the two sides together?
Aaron's brother, Jordan (who appeared on "The Bachelorette"), had publicly shamed Aaron for not calling their mother while she was about to be evacuated during the California wildfires.
Guessing that sparked a phone call -- and the rest is history.
Aaron and Olivia dated from 2014 to 2017 and while she previously said she tried to get Aaron to make peace with his family, it just didn't happen during their relationship.
Better late than never ...