Trippie Redd Drops Around $200k for New Bling to Celebrate New Album
Trippie Redd
Drops $200k for Ice
You Know What Time It Is!!!
Trippie Redd's ready to clock in and do some serious work with this insane new piece of bling.
We're told the rapper dropped $200k on this incredibly detailed chain and pendant. Yes, it's a clock, and all due props to Flavor Flav ... but Trippie's timepiece is a major upgrade. He's even given it a name -- Wicked the Clock.
We don't wanna speak for Flav, but ... yeahhhh, boyyyyyyyyy!!!
Our sources say the pendant features 90 carats of VVS diamonds -- jewelry-speak for high quality -- on 14 karat white and rose gold.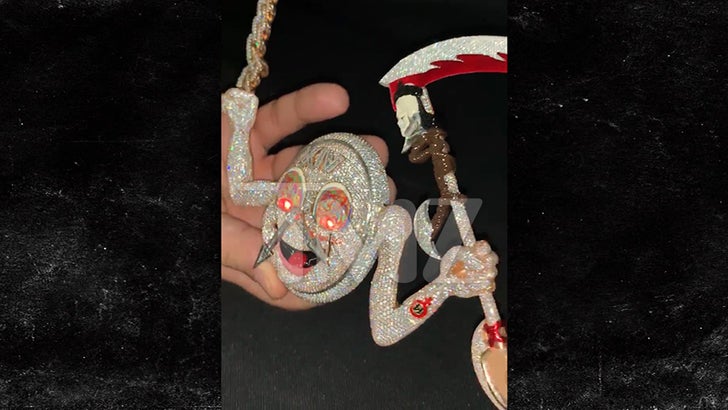 TMZ.com
Trippie's going all out to celebrate his debut album, "Life's a Trip." He commissioned Eden and Izzy over at NYC Luxury to design his latest piece.
As we first reported, he dropped a cool $50k for a smile on the rocks. No one's smiling more than Trippie's jewelers.