Alvin Kamara Serenades Bar Full Of Girls With R. Kelly Song After Saints Win
Alvin Kamara
Serenades Bar With R. Kelly Song
... After Saints Win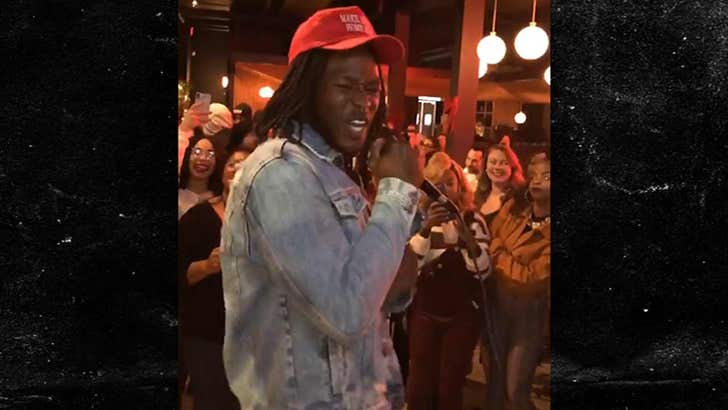 @larry_morrow
Alvin Kamara was singing -- and the girls were swooning ... 'cause after the Saints beat the Bucs on Sunday, A.K. hit up a restaurant party and SLAAAYYYYED some R. Kelly!!
It all went down at Morrow's in New Orleans -- where Kamara popped by after taking down Tampa Bay to get on the mic for some karaoke.
The star RB's song of choice? R. Kelly's "12 Play" -- and while we only got a snippet of his vocals in the vid ... dude had the crowd (full of girls) swaying!!
It's interesting -- Alvin and the Saints played IN Florida on Sunday morning ... so, pretty impressive the dude made it out to crash the bar's shindig when he got back to Louisiana.
Then again ... the Saints DID lock up the NFC South with the win AND took over first place in the NFC with the Rams' loss.
So, yeah ... party time in NOLA!!!!