NBA YoungBoy Concert Erupts in Violence After Heckler Tried Stealing his Chain
NBA YoungBoy
Concert Erupts in Violence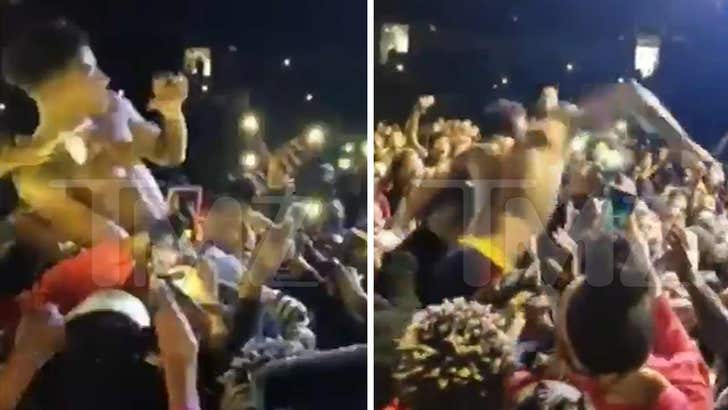 TMZ.com
NBA YoungBoy's concert exploded into violence Friday night, after someone ran up on him and tried stealing his chain.
The rapper was performing in South Carolina, sitting on his bodyguard's shoulder in the crowd, when a fan snuck up on him and tried yanking the bling off his neck. You see NBA YoungBoy jump off his bodyguard's shoulder and punch the dude in the face.
The bodyguard breaks up the fight, but it doesn't take long for the crowd to go at each other.
TMZ.com
NBA YoungBoy got back on stage and started rapping with Quando. Problem is ... the guy who tried stealing the chain started heckling him, and Quando stopped the music and throws down a challenge ... if anyone had an issue with NBA YoungBoy, they should speak up or forever hold their peace.
The jerk spoke up and that triggered yet another fight.