R. Kelly Distraught in Interview, Gayle King Explains Her Poise
R. Kelly
Loses It In Interview ...
Gayle King Explains Her Poise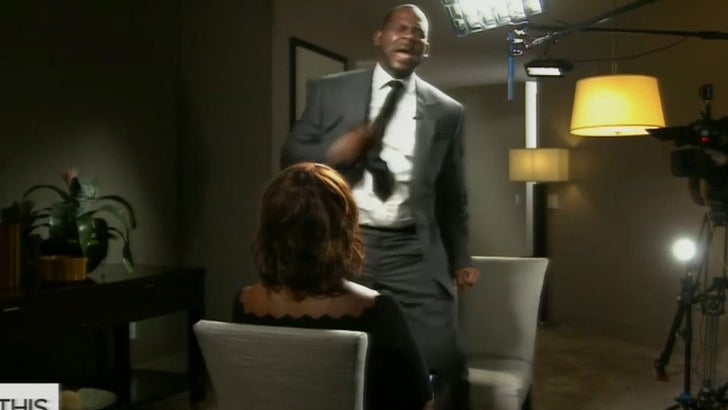 CBS Morning News
3/6 9:20 AM PT -- We got Gayle Wednesday leaving CBS Studios in NYC just hours after the network released her explosive one-on-one interview with R. Kelly. Our photog asks her point blank if she feels like R. Kelly was telling her the truth, and more importantly ... whether she thought she was in danger when he stood up and started shouting.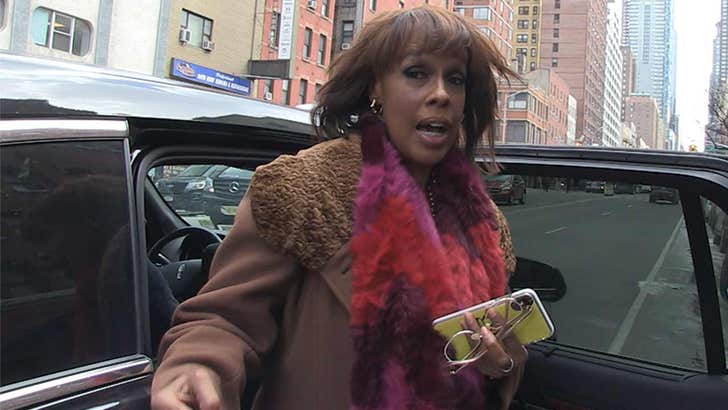 TMZ.com
Check out her answer -- she says she thinks R. Kelly has "selective amnesia." And, it sounds like there's a reason why she was able to remain so poised when R. Kelly lost his s***.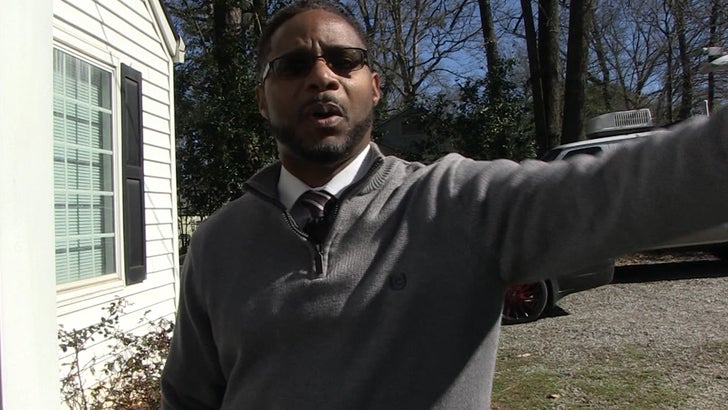 TMZ.com
3/6 8:35 AM PT -- We spoke with Joycelyn Savage's father, Tim Savage, in Atlanta who says after watching the interview, he fears for his daughter's life. He also says the behaviors exhibited by Kelly during his sit-down with Gayle are clear signs of an abuser.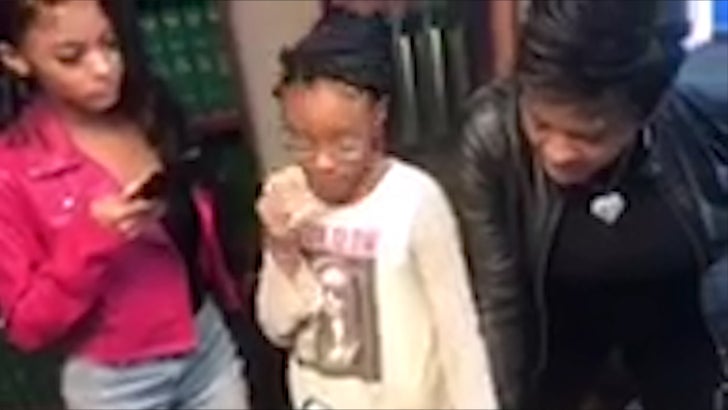 3/6/19
The Savage family also spoke with Joycelyn after their presser and they all crowded around the phone to speak with her. Joycelyn, however, insisted she is exactly where she wants to be, and does not consider herself a victim.
3/6 6:08 AM PT -- CBS just aired the part of the interview where Kelly gets up and shouts ... he yells he's fighting not only for his own rights, but to have a relationship with his kids too. There were also claims Kelly was abused as a child, and that's why this has all happened ... Kelly denies it.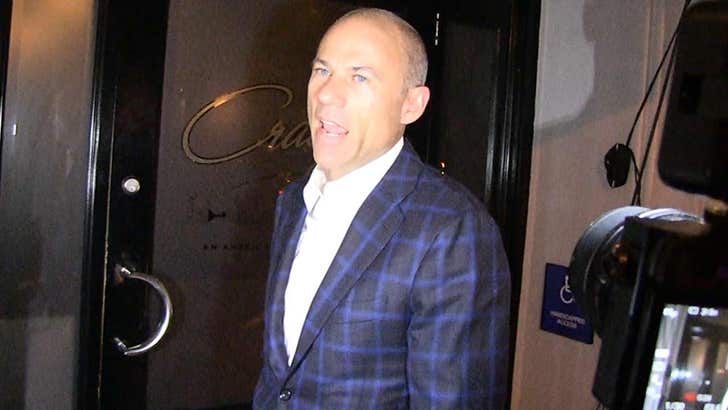 TMZ.com
Attorney Michael Avenatti ain't buying Kelly's emotional interview. Remember, Avenatti uncovered the new sex tapes which led to prosecutors charging Kelly last month -- and Tuesday night he told us the singer's only crying crocodile tears now ... 'cause he's going to prison.
R. Kelly was distraught talking about the recent allegations against him and pleading for people to believe he's innocent ... shouting, "I'm fighting for my f***ing life!"
Kelly sat down with Gayle King Tuesday in his first interview since he was arrested on 10 counts of aggravated sexual abuse. King presses Kelly on the recent allegations, and clearly hits a soft spot when asked if Kelly has ever held women against their will.
The singer explodes, looking directly into the camera and urging viewers to believe it's all lies. Kelly points to his past -- cases in which he's been accused of inappropriate sexual acts -- as proof he'd never commit a crime again, knowing all eyes were on him.
At one point, Kelly begins to sob, saying, "I'm fighting for my f***ing life!"
Waiting for your permission to load the Instagram Media.
As we reported ... Kelly was taken into custody February 22 in Chicago and spent several days behind bars before coming up with his $100,000 bail. Upon his release, the singer hit up a local McDonald's. He's also still on the hook for nearly $200,000 in child support.
The full interview will air Wednesday morning on "CBS This Morning."
Originally published -- 4:09 PM PT