Conor McGregor Goes Jogging in Miami After Jail Release
Conor McGregor
It'll All Work Out
... Shirtless Jog After Jail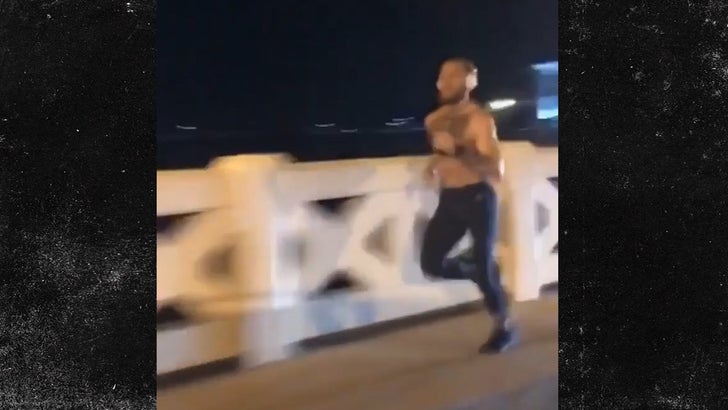 @mblouin86
Conor McGregor went right back to business after getting released from jail Monday night ... hitting the streets of Miami for a late-night run!!!
As we previously reported ... the UFC superstar was arrested after he allegedly smashed a fan's phone for trying to take a pic of him outside the Fontainebleau hotel early Monday morning in South Beach.
He was booked for robbery/strong-arm and criminal mischief over $1,000 -- the price of the fan's phone -- and was released a few hours later, around 8 PM PT.
Now we know exactly what Conor did after getting out of the slammer ... 'cause we've obtained video of The Notorious going on a shirtless jog shortly after he posted his $12,500 bond.
Yeah, Conor (seemingly) ain't worried ... and maybe for good reason. He was initially charged with a felony after the NYC bus incident with Khabib -- but struck a deal and only ended up with 5 days of community service and an anger management course.
Conor's attorneys released a statement on Monday ... saying, "Last evening Conor McGregor was involved a minor altercation over a cell phone that resulted in a call to law enforcement.
"Mr. McGregor appreciates the response of law enforcement and pledges his full cooperation."