Harvey Weinstein Can Barely Walk Out of Court Due To Back Pain
Harvey Weinstein
Can Barely Walk Out Of Court ...
Serious Back Issues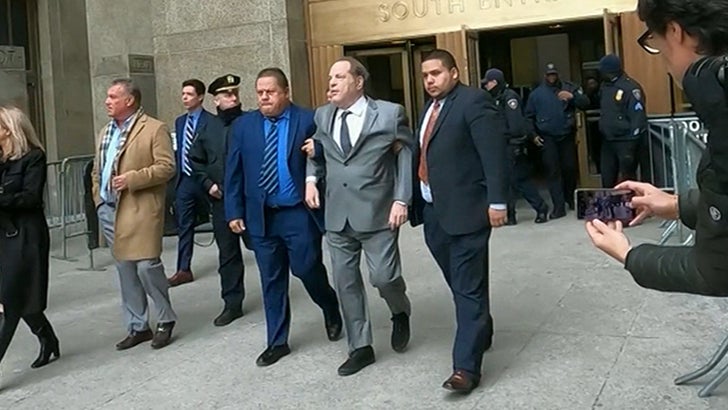 12/6/19
BACKGRID
9:55 AM PT -- We're told prosecutors asked Weinstein's bail be set at a higher amount during the hearing. Prosecutors said Weinstein has had issues with his ankle monitoring bracelet and bringing it out of range.
Harvey Weinstein can't run from the law ... in fact, he can barely walk on his own.
Weinstein struggled to walk out of a New York City courtroom Friday after his bail hearing, needing assistance to make it down some steps and into his waiting SUV.
Weinstein's defense attorney, Donna Rotunno, tells TMZ ... Harvey's having health issues, including a back problem that's only getting worse. We're told Weinstein's seeing a doctor for treatment on his back, and he's in A LOT of pain.
Despite his physical weakness, we're told Weinstein remains mentally strong and is ready to defend himself at trial.
Originally published -- 8:51 AM PT