Weinstein Charged with New Sex Crimes in L.A., Two Different Women
Harvey Weinstein
Charged with New Sex Crimes in L.A.
2 Women in 2 Days, Allegedly
11:35 AM PT -- TMZ has just obtained a copy of the D.A.'s legal docs. The D.A. claims the charges stem from 3 violent sexual offenses against 2 victims involving 2 incidents in February 2013. In the first incident, the alleged victim attended a film festival. After she returned to her hotel, she let him in and he allegedly forced her to orally copulate him. The D.A. also claims he digitally penetrated her vagina and raped her. She says she delayed disclosing it because Weinstein threatened her life.
The second accuser says she had a business meeting with Weinstein at a hotel eatery. She says he convinced her to go to his hotel room and once inside, she says he took off his clothes and masturbated.
The docs mention Weinstein is still being investigated in Dublin and London ... and they've asked for the $5 million bail because Weinstein is so wealthy -- he recently sold up to $55 million in real estate -- and there's a chance he could skip town.
11:21 AM PT -- If convicted as charged, Weinstein faces up to 28 years in prison. Prosecutors are asking Weinstein's bail to be set at $5 million. At the start of the presser, it was announced the D.A. is still investigating 3 additional cases against the former movie mogul.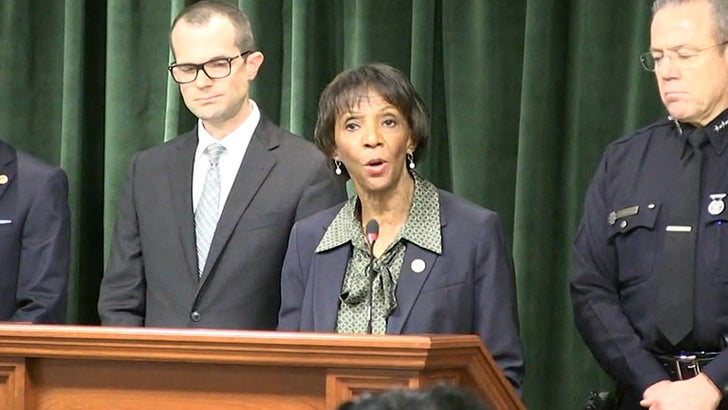 TMZ.com
The L.A. County D.A. is getting ready to announce the indictment revolving around several women and the alleged assaults that occurred both in L.A. and Beverly Hills ... so says the D.A.
We're told there will be 4 charges -- forcible rape, forcible oral copulation, sexual penetration by use of force and sexual battery by restraints.
We'll be live streaming the D.A.'s news conference at 11 AM PT.
The D.A. has investigated allegations by 8 women -- 4 in L.A. and 4 in Beverly Hills. One of the women is an Italian actress who claims Weinstein sexually assaulted her in 2013 at Mr. C in Beverly Hills.
We're told Weinstein will post bail for the new charges with the help of celebrity bail bondsman Ira Judelson.
Weinstein has denied all allegations, claiming the various sexual liaisons were all consensual.
Weinstein is going on trial starting Monday in New York City in his sexual assault case. It seems the L.A. County D.A. has timed the announcement to that trial.
Originally Published -- 10:27 AM PT