Draya Michele Not Dating NFL's Corey Coleman, I'm Single & 'F**king Hot'
Draya Michele
I'm Not Dating Corey Coleman
I'm Single & 'F**king Hot'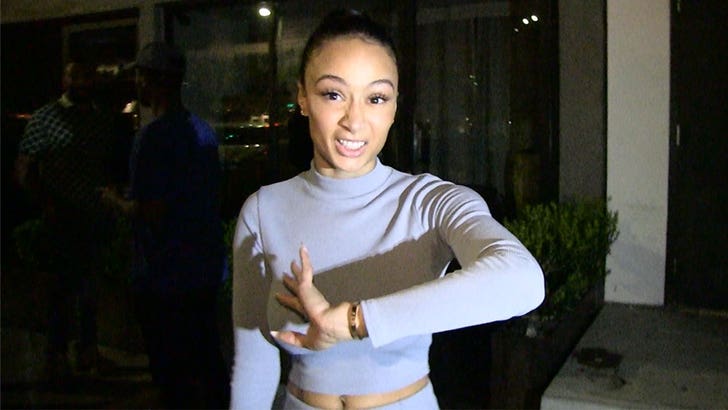 TMZSports.com
Draya Michele is setting the record straight on her recent dinner with NY Giants WR Corey Coleman ... telling TMZ Sports he's JUST A FRIEND ... and she's "single as f**k."
Draya -- who was engaged to NFLer Orlando Scandrick -- was reportedly spotted having dinner with Coleman at Tao in NYC a few weeks back, sparking immediate dating rumors.
We got to the bottom of things with Draya outside Poppy in L.A. late Monday night ... and she says she is 100%, without a doubt, NOT in a relationship with Coleman.
"Yeah, that's crazy ... Just friends," Draya tells us. "When you see me post it, it's real life. But, until then, I'm single."
Draya says she's having a lot of fun back in the single life ... pointing out, "I'm a f**king hot girl."
As for her future relationship possibilities ... Draya says she's definitely gonna date as much as she can this year.
"I'mma speed date the f**k out of 2020. Like, I'ma date like probably 20 people."
But, there is one type of guy she will NOT date ... any guesses??