Johnny Depp Jams on Guitar During High School Charity Concert
Johnny Depp
Jams Out on Guitar for Charity ...
Josh Homme There Too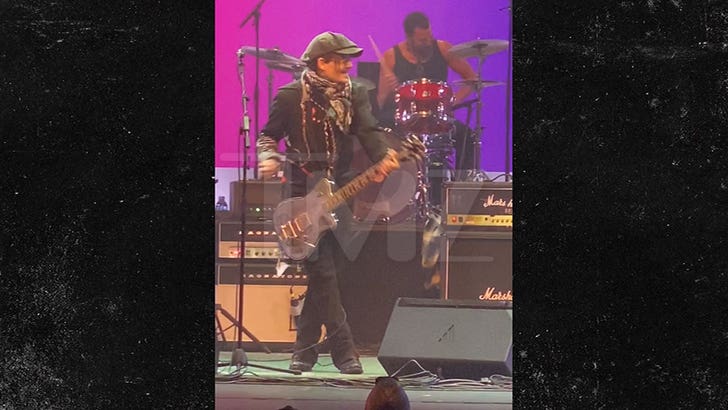 TMZ.com
Johnny Depp didn't shy away from the spotlight this weekend when the opportunity to rock and roll presented itself ... if anything, he stepped up to the plate and hit a homer.
The actor popped up in Anaheim, CA Saturday night, where he performed onstage at Servite High School which was raising funds and playing tunes for a charity called the Sweet Relief Musicians Fund. It's an open pot of money pro artists can tap if they fall on hard times.
Anyway, Johnny was definitely willing to do his part -- playing tracks like "Taking Care of Business" and "Dancing with Myself" alongside other musicians up there.
BTW ... his own band, Hollywood Vampires, was not in attendance -- it was just Johnny who showed. Queens of the Stone Age singer Josh Homme was there too ... kind of a hodgepodge of talent, really.
Obviously, JD's a big fan of the cause ... and he was pretty gracious with his time. Check out how he reacted when they asked him to play one (or several) more songs.