'Project Runway' Star
Converts L.A. Factory to Make Medical Masks ...
Together We Can Hit 5 Million Mark!!!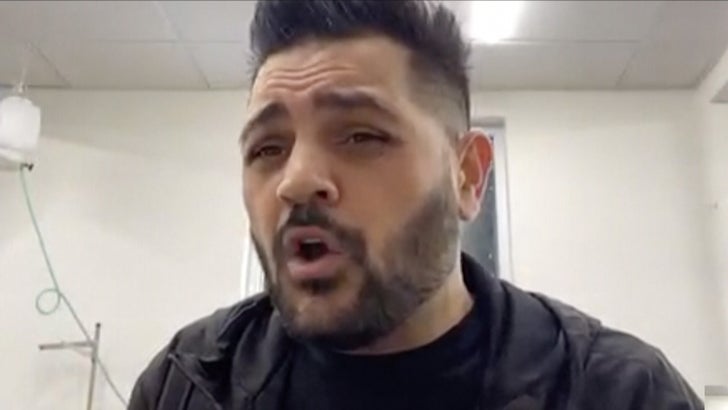 TMZ.com
Designer Michael Costello is answering the call to help medical pros protect themselves while treating COVID-19 patients ... by making much-needed masks.
The "Project Runway" darling from season 8 was hard at work Friday in his DTLA factory when he joined us on "TMZ Live." Michael's converted his operation to crank out medical and non-medical grade masks ... instead of haute couture gowns.
MC says his seamstress team is practicing social-distancing while at work ... spacing out their sewing stations. Their mission is to do as much as possible to answer L.A. Mayor Eric Garcetti's call for 5 million masks through the new L.A. Protects initiative.
Michael says he'll donate these masks to first-responders, hospitals and other medical facilities in desperate need for the equipment.
Check out the video ... Costello also called on other L.A. fashion designers to join the cause, and showed us some of his team's handiwork. It's admirable, to say the least, considering L.A. is bracing for a massive wave of COVID-19 patients.
Check out Friday's "TMZ Live" for more of Michael's hard work, and some fashion judging that definitely will NOT remind him of his "Project Runway" days.