Barack Obama
2020 Virtual Commencement
Talks Pandemic, Shots at Trump
6:11 PM PT -- President Obama just addressed 2020's graduating class at large, and he seemed more willing to take direct shots at President Trump than he did with his HBCU speech ... without name-dropping, of course.
Barack's speech was mainly focused on the pandemic and how this group of students would have to rise to the challenge ahead of them and deal with the problem at hand -- unlike some adults who are running the show now, and not asking the right questions ... per BO. It seems clear -- the guy's talking about DT and his administration/task force.
There was one other pretty damning slam against 45, when Barack recommended the grads do what they think is right, and not do what they think is easy or convenient. He said that's how a child thinks -- and in some cases, how certain people in power think too.
One last thing that caught our eye ... Barack made a pretty big pop culture reference, saying the class of 2020 probably never thought they'd be spending their senior year summer hanging out at home with their parents watching 'Tiger King' instead of being out.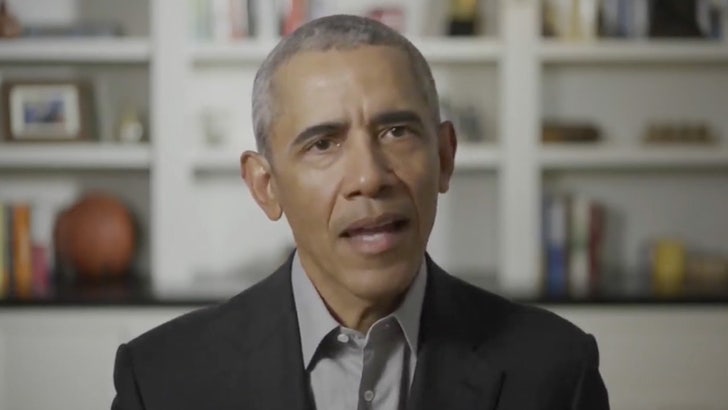 5/16/20
President Obama just gave a commencement speech for HBCU grads who couldn't walk in person this year -- and the topics he tackled were timely ... with a message full of hope.
44 was the headlining commencement speaker during Chase's 'Show Me Your Walk' virtual graduation for over 20k HBCU students nationwide. It was the first part of two speeches Obama is giving Saturday -- later, he'll address 2020 grads at large on prime time TV.
For the HBCU crowd, BO's remarks were much more pointed and somewhat sobering ... noting, as African-Americans and POC, these students specifically had many challenges ahead of them, but Barack told them clearly ... he knows they're up to the challenge.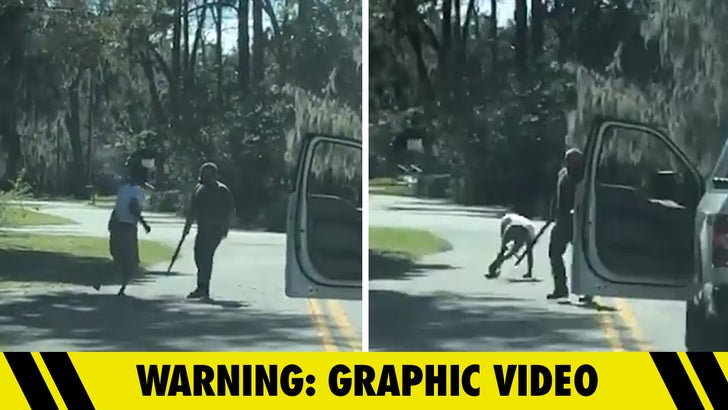 FEBRUARY 2020
He also touched on the death of Ahmaud Arbery, saying we're still living in a time when people feel they can take the law into their hands and kill black people in broad daylight. Barack went on to take a veiled shot at President Trump and his handling of the coronavirus pandemic, saying some of our leaders aren't even pretending to be in charge.
BTW, Saturday's 'Show Me Your Walk' stream was a star-studded event beyond just Barry's appearance -- Kevin Hart hosted, and a TON of other people made cameos ... including Serena Williams, Chris Paul, Vivica A. Fox, Common, Steve Harvey, Wyclef Jean, Kamala Harris, Vince Carter, Omari Hardwick and several more who gave words of encouragement.
This week's celeb-packed grad addresses follow Oprah's own -- where she too tried lifting the spirits of students who couldn't attend their own ceremonies. Stay tuned for Obama's nationally televised address ... we're sure it'll be just as powerful as this one.
Originally Published -- 1:22 PM PT