Kyrie Irving To Play In Road Games For Brooklyn Nets, Still Not Vaccinated
Kyrie Irving
Coming Back For Road Games
... Still Not Vaxxed
4:05 PM PT -- The Nets just confirmed the news ... saying the team decided to bring Uncle Drew back after talking it over with coaches, players and the staff.
"We believe that the addition of Kyrie will not only make us a better team but allow us to more optimally balance the physical demand on the entire roster," the team said.
"We look forward to Kyrie's return to the lineup, as well as getting our entire roster back together on the court."
Kyrie Irving is BACK -- well, partially -- the NBA superstar will soon play in road games and practice at home with the Brooklyn Nets, the team just announced Friday.
Irving has already begun the process of returning to the team ... as he's undergoing team COVID-19 testing, according to Shams Charania.
Due to NYC's current mandates, Irving hasn't played a game or practiced with the Nets all season ... as he remained unvaccinated.
As we previously reported, the Nets took a strong stance against Irving's unwillingness to get the jab ... telling him in October to stay home instead of playing when he could.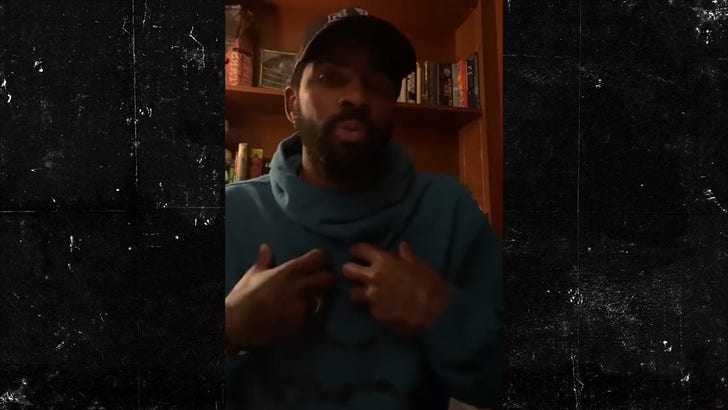 10/14/21
While there were reports Irving was anti-vax, he adamantly denied it ... saying he was standing up for local workers who were being forced into getting vaccinated in order to save their jobs.
Now, it appears both Irving and the Nets have reached an agreement that will allow him to suit up for the Nets in some capacity soon, but his return date has not been determined yet.
Irving even teased his comeback earlier this week ... showing himself putting on his sneakers.
Originally Published -- 2:25 PM PT