Aaron Rodgers Officiating Wedding of Teammate David Bakhtiari
Aaron Rodgers
I Pronounce You Man and Wife!!!
Officiates Teammates Wedding
12:59 PM PT -- While Aaron seemed to be flying solo during his officiating gig, he definitely wasn't all by himself throughout ... because he was seen chatting up some bridesmaids, but it might not be exactly what you think.
Check out these photos we obtained showing Aaron talking to a handful of ladies all wearing matching dresses, and at least one gent nearby. At first you might think ... Mr. Packer is back on the market and on the prowl, right???
Well, not so fast ... because we're getting some intel that his ex-fiancée, Shailene Woodley, may have actually been at this thing as Aaron's date. No visual evidence of that has emerged just yet, but we're being told she was spotted with him in and out of venue ... which, if true, means this face-to-face with these lovely gals was nothing but friendly.
Of course, it would also mean that Aaron is presumably back with Shailene, and that his open IG letter actually worked. In any case ... one thing's for certain -- the man-bun is for sure going strong!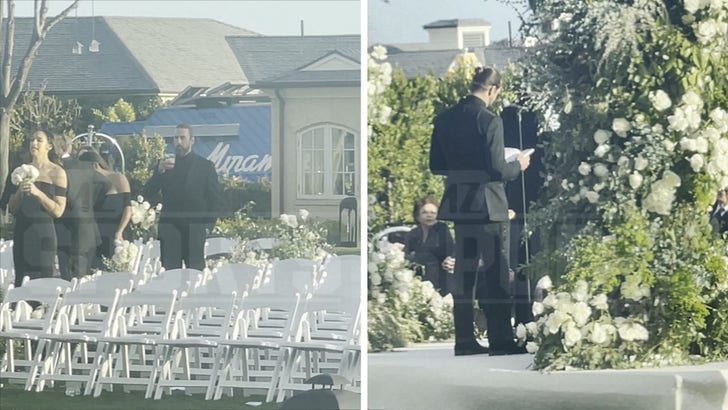 TMZSports.com
TMZ Sports obtained this video of the Green Bay Packers QB front and center at David Bakhtiari's wedding ceremony.
Aaron and David are not just teammates ... they're good pals.
Rodgers was in the thick of it ... sipping drinks, mingling with guests and chatting with the bridesmaids.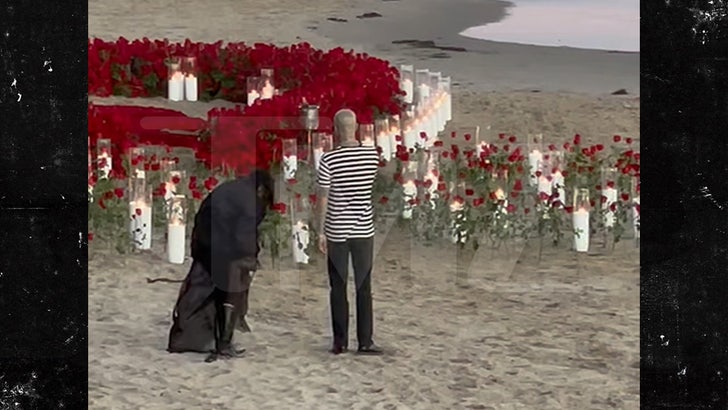 TMZ.com
This coming week is a big one for Rodgers ... he's expected to announce Tuesday whether he'll stay with the Packers. As for whether he will or won't ... it's a toss-up.