Johnny Depp's Attorney Camille Vasquez Spotted with BF, Gets Celebrity Treatment
Johnny Depp's Lawyer
Traveling with Boyfriend ...
Getting Celeb Treatment!!!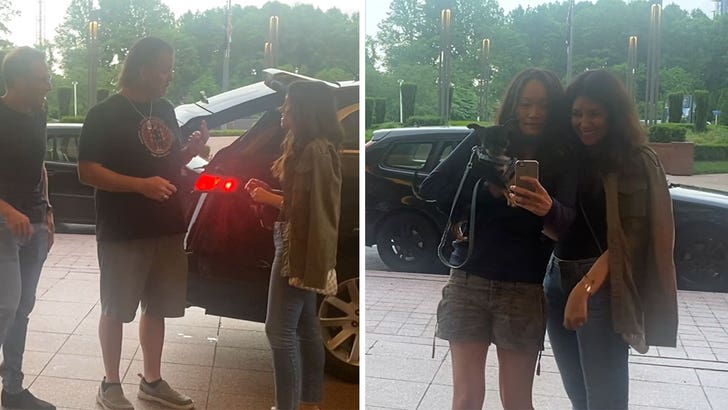 SplashNews.com
This should erase any doubts Johnny Depp's lawyer Camille Vasquez is now a legal rock star -- after the big victory, she and her BF are getting selfie and interview requests just like the celebs she represents.
Camille and her beau Edward Owen were heading to the airport Thursday from their hotel in Virginia, and before getting into their car, she stopped to take a couple of snaps with one of her fans. Paparazzi were also firing off some questions, trying to get a response from her -- emphasis on "trying."
Mums the word on what's next for her ... same goes for her thoughts on Amber Heard's possible appeal.
Seems like she's more focused on finally getting home after a 6-week trial, and rightfully so -- she and her team won the public over throughout the long legal battle.
We're told everyone on Depp's team is buttoned up, but they've all gotten very close to their client -- it's become both a professional relationship and a friendship.