Sam Asghari Hits The Gym Hours Before Britney Spears Wedding
Sam Asghari
One Last Pump Before 'I Do' ...
Lips Sealed On Details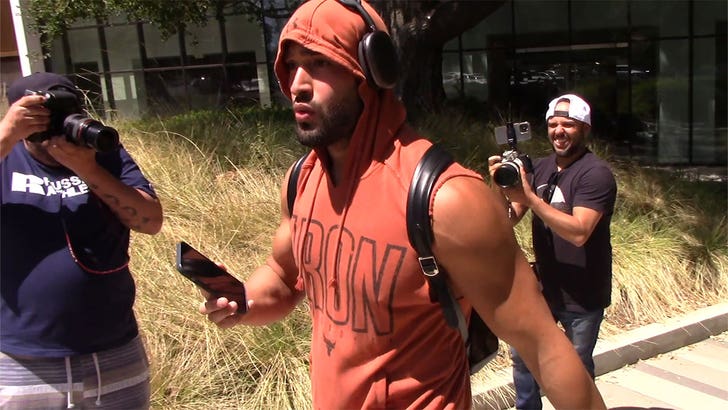 BACKGRID
Sam Asghari is gettin' his final reps in before he ties the knot with Britney Spears -- no, not practicing his vows -- he's getting a pump at the gym.
Sam was spotted leaving the gym in Thousand Oaks Thursday, just hours before his big day. Can't blame him for getting away for a bit -- the guy's gotta look his best for his soon-to-be bride -- and all of the couple's friends and family that'll be in attendance.
On his way out, Sam was peppered with questions -- including who'd walk Britney down the aisle and why her boys aren't coming -- but he kept quiet.
TMZ broke the story, Britney and Sam are getting hitched Thursday in L.A. with about 100 guests. Britney's mom, dad and sister are not expected to attend -- and neither will her two boys ... though they wish the best for their mom and her new hubby.