Robert De Niro Seen for First Time Since Grandson's Possible Overdose Death
Robert De Niro
Filmed Heading To Funeral Home ...
After Grandson's Apparent Overdose Death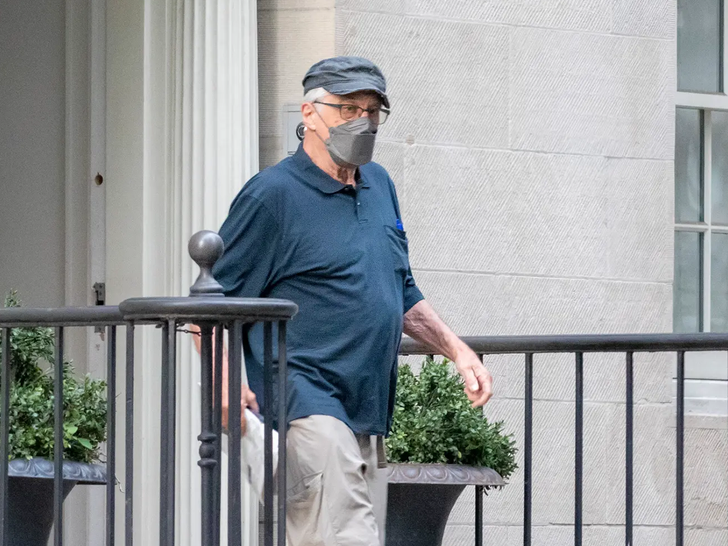 Daily Mail
Robert De Niro was pictured for the first time since news broke of his grandson Leandro's apparent overdose death ... and the images captured him heading to a Manhattan funeral home.
The legendary actor left his Upper East Side townhouse with a newspaper clutched in his hand, before getting into an SUV, which then chauffeured him to the Frank E. Campbell Funeral Chapel nearby, according to photos taken by the Daily Mail.
The footage also showed De Niro walking into the funeral home with Leandro's parents, De Niro's adoptive daughter, Drena, and her ex-husband, Carlos Rodriguez. De Niro then returned to his Manhattan home after making funeral arrangements for Leandro, who was only 19.
As we reported, 19-year-old Leandro was found dead inside an NYC apartment Sunday when a friend went to check on him after not hearing from him for a while. NYPD detectives discovered what appeared to be narcotics and drug paraphernalia at the scene, leading them to believe Leandro's death was an overdose. The medical examiner will make the final determination on how he died.
De Niro issued a statement, mourning Leandro's passing, "I'm deeply distressed by the passing of my beloved grandson Leo. We're greatly appreciative of the condolences from everyone. We ask that we please be given privacy to grieve our loss of Leo."