New Video Shows MGK Throw First Punch in O.C. Fair Altercation
Machine Gun Kelly
Threw First Punch in O.C. Fair Fight
... New Video Shows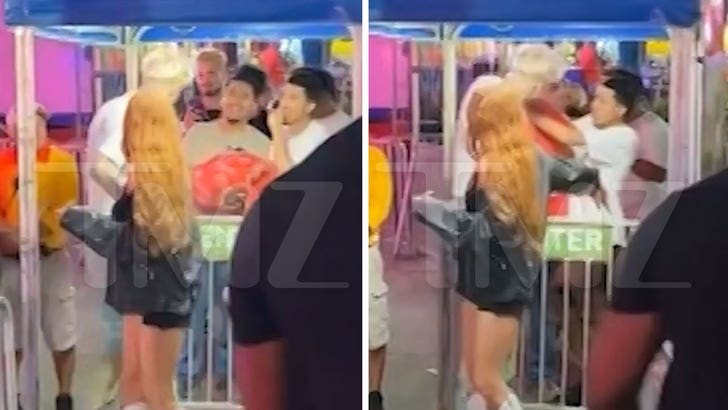 TMZ.com
We've got a brand new look at Machine Gun Kelly and Megan Fox's dust up at the Orange County Fair ... and it looks like the singer is the one who threw hands first after getting heated.
Check out the latest angle, obtained by TMZ ... right off the bat, things were lookin' tense Thursday night as the couple hopped off the ride, with MGK beelining it to 2 guys standing nearby.
Seems like the dudes must've said something to irk MGK, 'cause almost immediately he swings at them, appearing to nail one guy in the face -- then, the other guy throws a punch back in retaliation, which is when his security gets involved.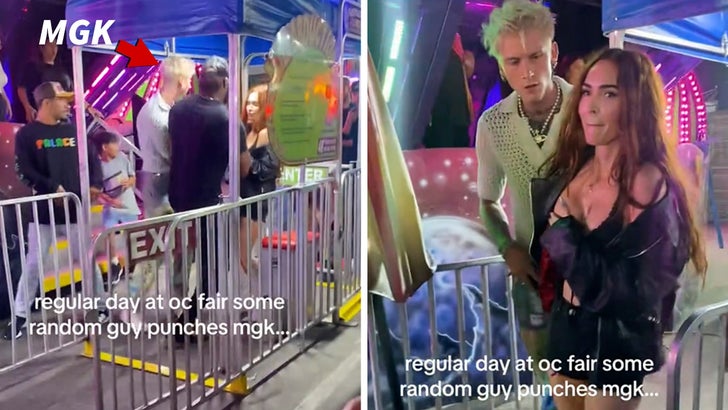 TikTok / @arianamyaa
As we reported, Megan got caught between the bodyguard and the randos ... getting slammed into a nearby fence before MGK pulled her away from the mess.
This wasn't the first time things have gotten physical during a night out for MGK and Megan -- who can forget what went down at the 2021 VMAs, when Conor McGregor lunged at the singer and splashed a drink before getting ripped away by security.