Megan Fox Slammed into Barricade as Machine Gun Kelly's Attacked at O.C. Fair
Megan Fox & MGK
Bodyguard Takes Out Guy at O.C. Fair
... Megan Slammed in Scuffle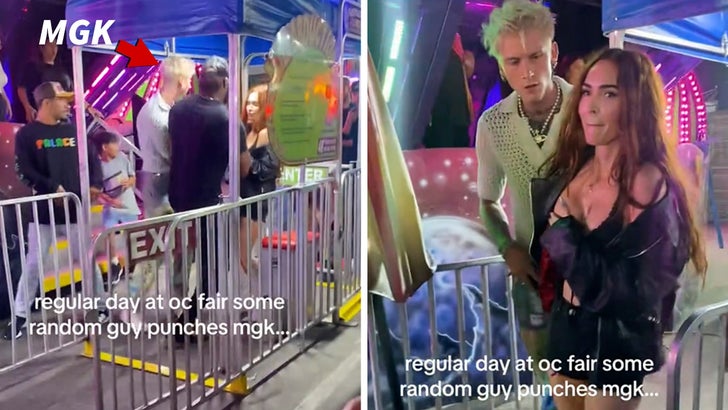 TikTok / @arianamyaa
Megan Fox might be bruised after a night out with Machine Gun Kelly at the Orange County Fair -- their bodyguard took down an alleged attacker, and she got caught in the middle.
The couple hit up the fair Thursday and as they were getting off a ride, witnesses say some guy tried to punch MGK. Bad idea when you see the mountain of a man who was protecting them.
The video starts with their bodyguard slamming the guy back into a barricade -- you can see him in white behind Megan ... who, unfortunately, caught some friendly fire. She also got shoved into the fencing during the brief altercation.
MGK was quick to pull his girl out of the mess before all 3 headed out ... but the whole thing certainly drew a lot of attention.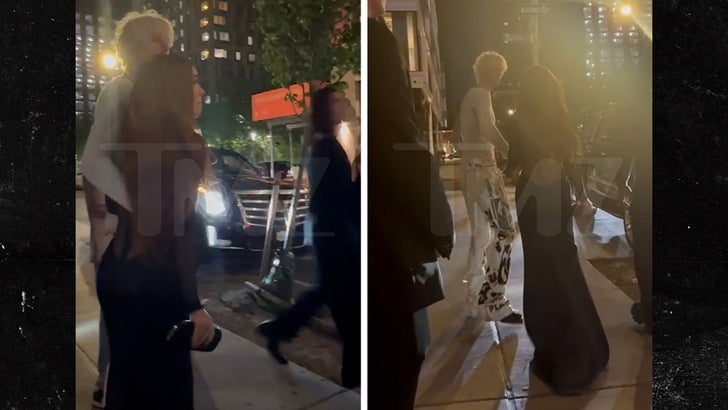 MAY 2023
TMZ.com
BTW, no better sign that Megan and MGK's relationship is back on solid ground like a trip to the O.C. Fair -- it's a big couples thing in SoCal.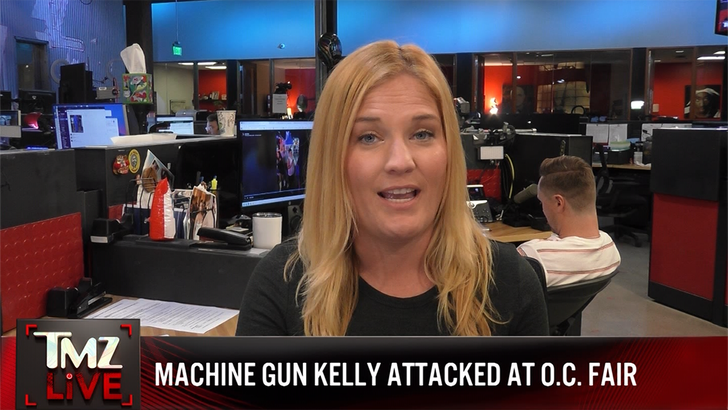 TMZ.com