'Foodgod' Jonathan Cheban Says $20M KBBQ Glass Bottle Lawsuit Isn't About Money
'Foodgod' Jonathan Cheban
$20M Lawsuit Isn't About Money
... I Wanna Protect Y'all!!!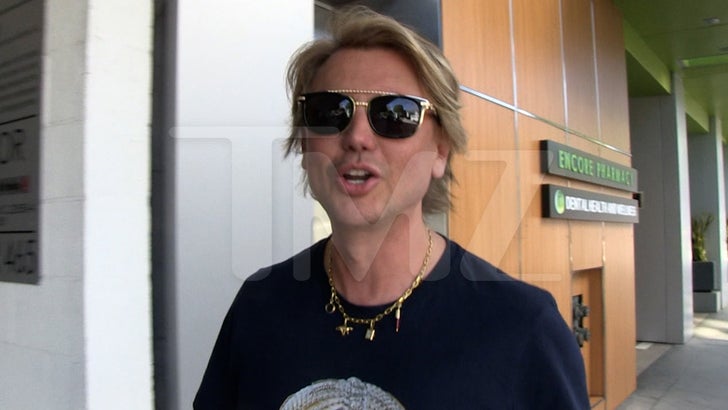 TMZ.com
"Foodgod" Jonathan Cheban's $20 million lawsuit against a Korean BBQ sauce company isn't about getting cash -- according to him, it's about keeping others from ending up in the same scary situation.
We got Jonathan in Beverly Hills, and he detailed the frightening incident that went down nearly 3 years ago ... a glass bottle he'd purchased just a few hours earlier shattered in his hand, leaving with a very serious cut.
Jonathan echoes a big point from his lawsuit, telling us the slice was incredibly close to a major artery in his wrist, which could've killed him.
He says he's still dealing with physical problems to this day, and fills us in on why the suit is so important.
BTW, we ask him his thoughts about folks saying the $20M for which he's suing is a super steep number for a rich dude like him -- but Jonathan tells us why money isn't his goal here.
TMZ broke the story, Jonathan's coming after the brand, San-J, as well as the distributor, the store he bought it from and the manufacturer of the bottle ... after the KBBQ sauce bottle allegedly burst into shards before he could even open it.