Pras Learned of Fugees Reunion Tour Through Media, Unsure About New Music
Pras
Fugees Tour Surprised Me, Too!!!
Don't Worry, Lauryn Will Be On Time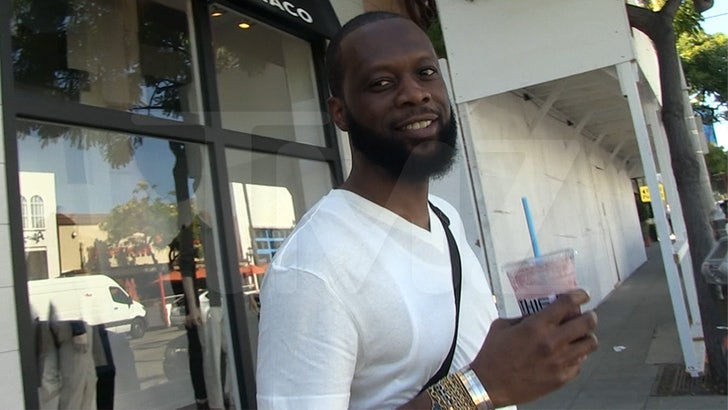 TMZ.com
Pras is just as surprised as longtime Fugees fans about their reunion tour -- he says he actually learned it was going down from TMZ Hip Hop!!!
We caught up with Pras in Bev Hills on heels of the news he's joining Lauryn Hill's "Miseducation of Lauryn Hill 25th Anniversary Tour" -- a 17-date nationwide trek that will also feature the talents of Wyclef Jean to make the cipher complete.
We asked Pras about a potential follow-up to the group's Diamond-selling classic album "The Score" ... or even his own solo works.
But he was so caught off guard by the tour, that he seems to be more concerned with nailing the rehearsals for the time being!!!
He says he can't speak on the case much, but did retain new legal counsel and he's confident in the work they're doing for him.
Pras might have been clueless ahead of time, but fans are buzzing following the tour announcement -- if not for Lauryn's album legacy then for her reputation of starting her shows extremely late ... something Pras doesn't think will be an issue this go-around.
Like "The Score," L-Boogie's 'Miseducation' is also certified Diamond and has long been considered one of the G.O.A.T .albums ever recorded.
It's the 20th anny celebration -- no time to be tardy!!!