Tom Sandoval Steps in During 'Vanderpump' Party After Man Throws Glass of Wine
'Vanderpump Rules'
Sandoval Confronts Angry Man During Wrap Party ...
Wine Hurled, Tug-of-War Over Chair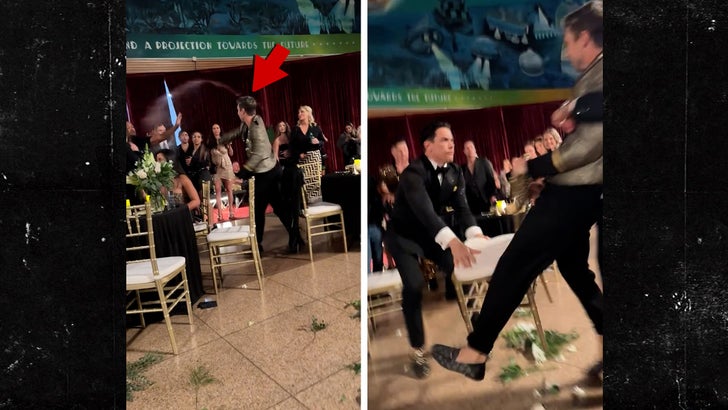 TikTok / @themeganplays
Tom Sandoval got in the middle of a tug-of-war during the wrap party for "Vanderpump Rules" season 11, after a man hurled a glass of wine at a security guard.
The man -- not sure who he is -- just launched as he hijacked the party. After throwing the wine, the dude picked up a chair. You see Tom run into frame trying to calm things down, as another security guard restrains the guy by grabbing his arms. An aggressive tug-of-war then begins.
The TikToker who shot the video says the dude is not a cast member and was not going after Tom. The TikToker said, "We were just sitting at a table and this random guy came and he grabbed the centerpiece [of a] flower vase [and] chucked it at the security guard."