Kroy Biermann Begs Kim Zolciak to Agree to Home Sale for Kids' Sake
Kroy Biermann to Kim Zolciak
Sign Off on This Home Sale, STAT ...
Do It for Our Kids' Sake!!!
Kroy Biermann is tired of petty swipes with his estranged wife, Kim Zolciak, amid their divorce, and he's making one urgent plea ... sign off on the sale of their home, STAT.
The ex-NFL star's attorney, Marlys A. Bergstrom, tells us ... Kim's recent on-camera suggestion that Kroy asking a court to let him put the Georgia mansion on the market was actually her idea is simply posturing ... and it's meaningless considering how dire things are.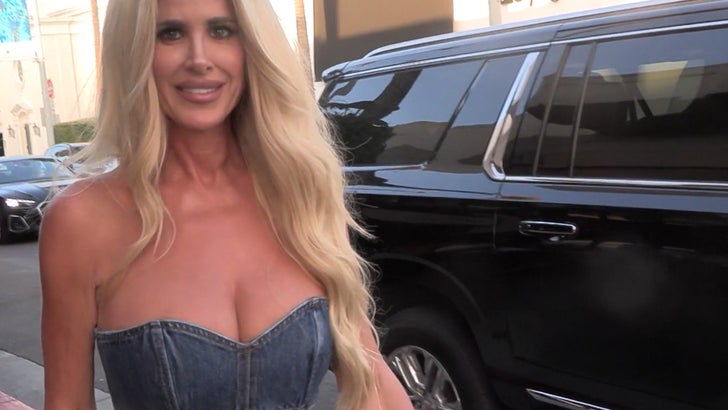 9/1/23
BACKGRID
Bergstrom says Kroy is over all the gamesmanship and simply wants what's in the best interest of everyone involved -- including their 4 children -- and that boils down to selling this house yesterday, collecting whatever equity they can and paying off a ton of debt.
Per KB's attorney, the family's deep in the hole right now -- well north of a million bucks -- and they're also on the verge of having their home foreclosed on for good ... despite Kroy's best efforts to sell personal items and make mortgage payments.
Unless they act soon, we're told, they'll be out on the streets ... with other bill collectors continuing to come after them. Bergstrom says the only way to rectify their financial situation in one fell swoop is to sell the house -- and Kroy is basically begging his wife to come to the table and sign a joint consent agreement that'll get this ball rolling.
Kroy has gone to court in the meantime since he says Kim has failed to meet him halfway -- requesting an emergency hearing to get permission from a judge directly -- but Bergstrom says all that is unnecessary if Kim just plays ball.
Bergstrom tells us Kroy isn't out to hurt Kim, nor does he want to one-up her -- right now, his only focus is protecting their children and helping the family move forward.
Bottom line ... Kroy wants to turn the page, but feels his wife has her head buried in the sand. While she's gallivanting in L.A. -- his lawyer says he's in Georgia trying to navigate their money nightmare ... and he needs her to come back to Earth to face the music.