Michael Irvin Settles Lawsuit With Marriott, Returns To NFL Network
Michael Irvin
Settles Lawsuit With Marriott
... Returns To NFL Network
Michael Irvin was back analyzing games on the NFL Network on Sunday ... after he settled his $100 million defamation lawsuit against Marriott.
The Dallas Cowboys legend was all smiles on "NFL Gameday Morning" as he was introduced by host Rich Eisen ... saying on the show, "It's good to be here."
The appearance marked the first time Irvin had been on the network since February ... after he had been suspended following allegations that he was inappropriate with a Marriott employee during Super Bowl week in Phoenix.
The worker -- who Irvin ID'ed as Jane Doe in court documents -- alleged that Irvin had stopped her near the hotel's bar, told her she was attractive ... and then asked her "whether she knew anything about having a 'big Black man inside of [her].'"
Irvin was adamant the claims were not true ... and he filed a lawsuit against Marriott a short time later, saying the Hotel giant's "employees and management inaccurately and inflammatorily accused Mr. Irvin of misconduct to the National Football League" -- costing him tens of millions of dollars. Irvin and his attorney, Levi McCathern, released video of the apparent interaction between the two -- and said it showed nothing more than a brief, innocuous conversation.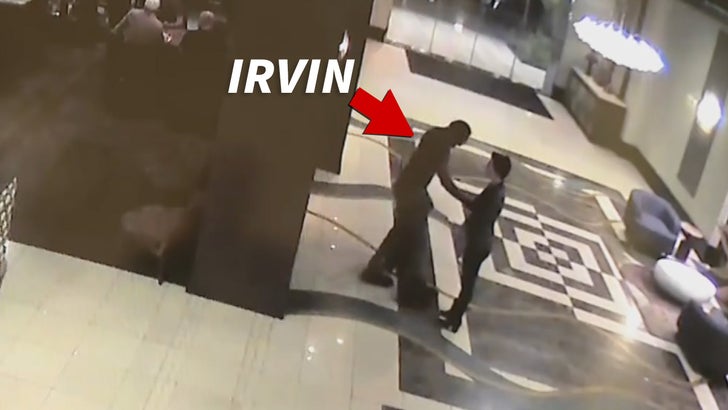 3/14/23
FOX 4 Dallas-Fort Worth
According to the Dallas Morning News, the parties reached a settlement recently ... which paved the way for Irvin's return to NFL N. Terms of the settlement were not disclosed publicly.
For the NFL Network's part, a spokesperson told the DMN, "Michael Irvin has been reinstated and will be a part of NFL Network's coverage of the 2023 season."