Drew Pearson Says Cowboys Will Sends Jets Home 'Knocked Out' After Big Giants Win
Dallas Cowboys' Drew Pearson
Fired Up After Giants Win ...
Jets Going Down Next!!!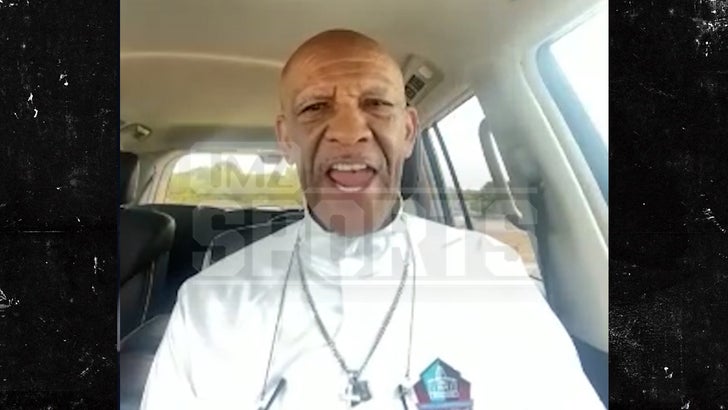 TMZSports.com
The Dallas Cowboys' win streak over New York teams won't just stop at one ... at least, that's according to Drew Pearson, who tells TMZ Sports his old squad is going to beat up on the Jets this weekend.
Pearson made the claim just hours before Aaron Rodgers was forced out of Monday night's win over the Buffalo Bills with an Achilles injury ... but regardless of who's under center in NY, the Hall of Famer seemed super confident in his prediction.
"[New York will] bring the circus with 'Hard Knocks' and all that," he said. "They're coming to see us -- but we're going to send them home hard knocked. Knocked out!"
Of course, Pearson is biased -- he played all 11 years of his NFL career with the Cowboys and he's remained a huge fan even in retirement ... but he said Dallas' 40-0 win over the Giants was just that impressive.
In fact, the ex-wide receiver called the victory "one of the most impressive performances I've seen from the Dallas Cowboys in a long time."
Pearson praised the Cowboys' efforts in all three phases of the game -- offense, defense and special teams -- calling it "a total team performance."
Pearson, however, isn't ready to dub Dallas the Super Bowl favorites just yet ... saying the improvement of the other three teams in the NFC East means the Cowboys will have to bring it every week going forward.
But, he's clearly giving the Cowboys the edge against the Jets on Sunday afternoon in Texas no less -- perhaps with or without Rodgers.