Novak Djokovic Says He Was 'Never Anti-Vax'
Novak Djokovic
'I Was Never Anti-Vax'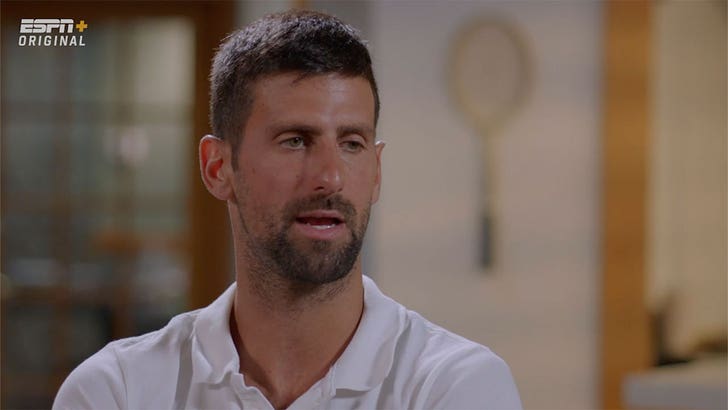 Omaha Productions
Despite being turned away from multiple major tournaments over his refusal to get the COVID vaccine, Novak Djokovic is insisting he's not an anti-vaxxer.
The tennis superstar -- who just secured his 24th major championship with a victory at this month's U.S. Open -- broke the whole situation down for John McEnroe during a recent interview for Omaha Productions' "McEnroe's Places."
Djokovic told the tennis legend on the show that his gripe with the COVID vaccine situation was not necessarily whether it was effective or anything like that ... but rather, the way he perceived it was being forced onto people.
"I was never anti-vax," Djokovic said. "I was always pro-freedom-to-choose. And that's something that we took really for granted. I didn't feel like a lot of people had a choice, really."
Djokovic told McEnroe that at the height of the vaccine mandates and vax passports -- he felt like he was "a villain of the world."
"I just wanted to compete," he said, "and I wanted to play tennis because that's what I do best."
While still apparently unvaccinated from COVID, Joker's seemingly put the whole issue behind him ... he's dominated 2023 so far as vax mandates have eased, reclaiming his spot as the No. 1-ranked men's tennis player in the world.
The full Djokovic interview with McEnroe -- plus the rest of the season of "McEnroe's Places" -- is out now on ESPN+.