Big Las Vegas Acts Continue To Perform Despite Cyberattack
LAS VEGAS STARS
The Show Must Go On!!!
Performers Prevail Despite Cyberattack
MGM properties are still reeling from a cyberattack which sent some of Las Vegas' biggest hotels into disarray ... but that's not stopping Sin City's heavyweight performers, who are full steam ahead this weekend.
Bill Maher is doing stand-up this weekend at the MGM Grand -- where check-out lines have been as far as the eye can see as a result of the cyberattack -- but a rep for Bill tells us his Friday and Saturday shows are still going on as planned.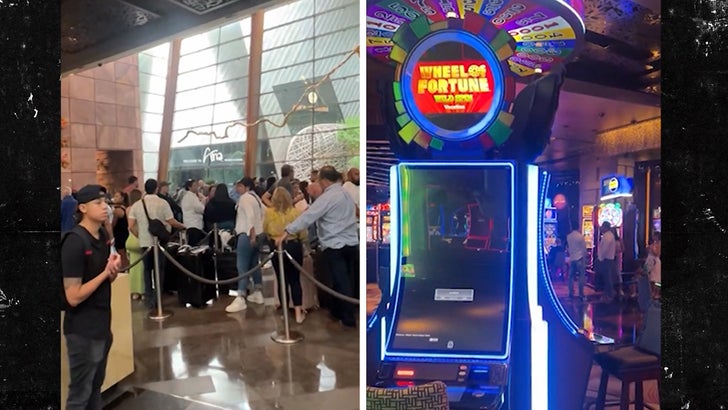 Newsflare
Cirque Du Soleil -- a Vegas staple -- has shows at a number of MGM properties including the Grand, Bellagio and Mandalay Bay ... and a rep tells us they're all a go for this weekend.
As for other Vegas acts outside MGM hotels ... we're hearing they're not sweating the cyberattack. Shows for Magic Mike Live at SAHARA, Chris Angel MINDFREAK at Planet Hollywood and Murray The Magician at Tropicana are all on this weekend.
As we reported ... the cyberattack hit MGM resorts Monday, blocking guests from getting into their rooms, wreaking havoc on casino slot machines, downing phone lines and shutting down hotel check-ins.
MGM says a "cybersecurity issue" is affecting the company's systems and the company is working with "leading external cybersecurity experts" to get things under control, but everything has yet to be fixed.
Hacker groups including ALPHV and The Scattered Spider are claiming responsibility for the attack, though MGM has yet to confirm. Still, experts say the problems the resorts are facing show all the signs of a cyberattack.
The good news ... live entertainment is plowing ahead.