Blueface Stabbing 911 Call, Gym Owner Loses Patience with Operator
Blueface 911 Call
'He Stabbed My Client' ...
Get Here Pronto!!!
Moments after Blueface got stabbed in a boxing gym, his trainer dialed 911 and the call got pretty intense ... with the operator trying to get details of the attack, as the trainer tried to get medics to save Blue.
TMZ Hip Hop obtained audio of the 911 call that launched paramedics to the bloody scene on August 23 at the Kaminsky Boxing Gym in L.A.'s San Fernando Valley.
On the call, the trainer -- who also owns the gym -- tells the operator a random guy came in and "stabbed my client" ... and then the miscommunication begins.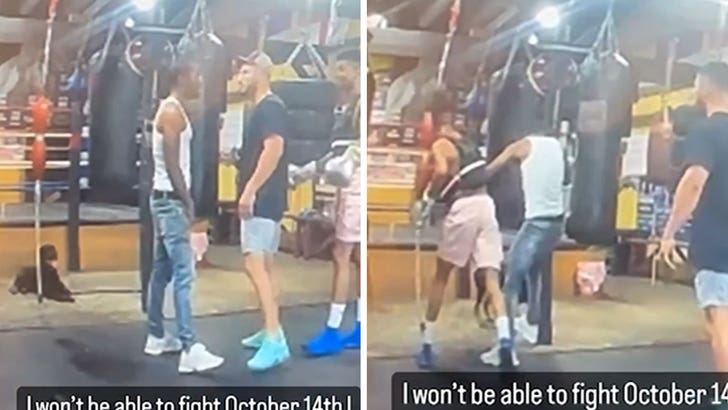 8/23/23
Instagram / @bluefasebabyy
Seems the gym owner couldn't really hear the operator's questions about whether the assailant was still there -- and the gym owner quickly grew frustrated as he urged the operator to send help right away for Blueface ... who was bleeding from his leg wound.
As we previously reported, the alleged assailant didn't get very far, before eventually surrendered, and LAPD arrested Brandon Henry Snell. We're told the L.A. County D.A. is now reviewing the case to determine charges.
Waiting for your permission to load the Instagram Media.
Blue had to cancel an upcoming October fight and hasn't posted in the gym since ... but appears to have healed up fine.