Antonio Gates Says Son Could Be Better Player Than Him, 'I Really Believe That'
Antonio Gates
My Son Could Be Better Than Me!!!
... 'I Really Believe That'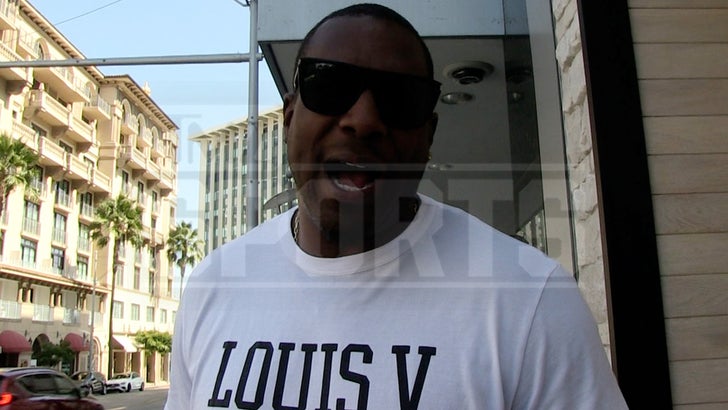 TMZSports.com
An Antonio Gates hasn't been in the NFL since the 2018 season ... but another could be on the way soon -- and, according to the Chargers legend himself, the next one could be better than the first!!
Gates tells TMZ Sports ... his boy -- Michigan State Univ. redshirt freshman receiver Antonio Gates Jr. -- has the goods to one day make it to the NFL, and be an even bigger star than he was once he arrives.
"I think so," Gates said out in Beverly Hills this week. "I really believe that."
So far, the younger Gates is still learning how to be effective on the collegiate level ... after not playing the entirety of the 2022 season, he's played sparingly in 2023.
But, the elder Gates said with all the resources at his disposal -- a transformation into a beast on the gridiron isn't far off.
"I can kind of give him the information that's important for him to be successful," Gates Sr. said. "So, he's got a great future ahead of him."
But, either way, Gates Sr. said he's a very proud Papa nonetheless.
"I can't tell you how proud I am as a father," he told us. "I'm happy for him."