Antonio Gates Says Philip Rivers 'Definitely Capable' Of Replacing Rodgers In NY
Antonio Gates
Philip Rivers Could Replace Rodgers
... 'Definitely Capable Of Doing It!!!'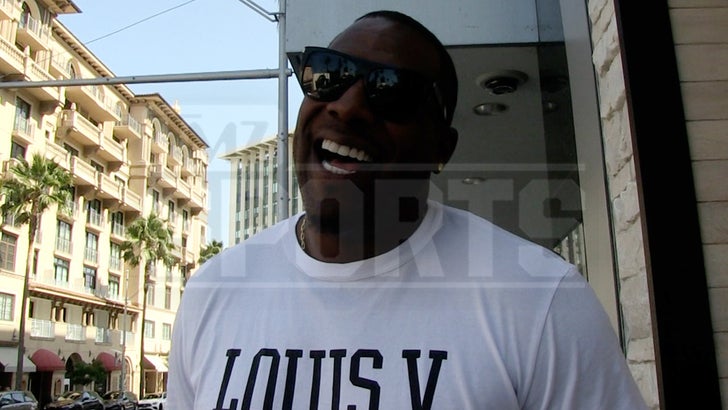 TMZSports.com
Antonio Gates says if the Jets are looking for a veteran to replace Aaron Rodgers this season, they shouldn't look much further than Philip Rivers ... telling TMZ Sports he thinks the 41-year-old is "definitely capable" of doing the job.
Gates made the claim out in Beverly Hills this week ... in wake of reports that New York could potentially be looking to add a big-name QB after Rodgers' season ended with an Achilles tear on Monday night.
"Philip is someone that's definitely capable of doing it," said Gates, Rivers' old Chargers teammate. "Just because the mental capacity that he has."
The likelihood of the signing, though, seems slim at the moment ... Jets head coach Robert Saleh said this week his team is rolling with Zach Wilson as its starter -- and any outside help they bring in would be, at least for now, a backup to the 24-year-old.
And, while Gates was certainly confident in Rivers' ability to potentially take over in the Big Apple ... he seemed to believe keeping Wilson as QB1 was the right call.
"I'm sure they got him in position to go out and still try to make plays and help them win football games," Gates said.
As for Gates' own future ... he's finally up for the Pro Football Hall of Fame this year -- and check out the clip, it seems he's pretty confident he's done more than enough to be selected on the first ballot.